Apple to unveil its next iPhone on September 10, according to sources cited by the AllThingsD blog.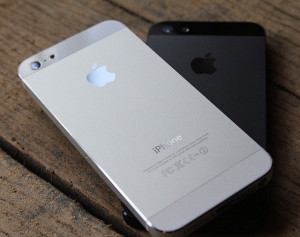 AllThingsD in a Saturday blog post, operated by the Wall Street Journal – pegged September 10 as the launch date for the new iPhone.
The iPhone 5S, the name most analysts and pundits have used in a sop to Apple's naming practice, will include an improved camera, a faster processor and probably a fingerprint sensor to secure the device, rumors have claimed. It will run on iOS 7, the visually-revamped mobile operating system that Apple seeded to developers in early June.
The iPhone 5 was also revealed in September last year, at a San Francisco event on September 12, 2012, a Wednesday. That model was available for pre-ordering two days later, and went on sale September 21.
Although AllThingD's date is a Tuesday, as opposed to a day later last year, Apple may not have wanted to launch the new smartphone on Wednesday as it is the twelfth anniversary of the Sept. 11, 2001 terrorist attack on New York and Washington, D.C.
A September on-sale date would let Apple squeeze revenue from initial sales of the iPhone 5S into the third quarter, which ends September 30.
In 2011, Apple introduced the iPhone 4S on October 4 and started selling the device October 14.
Assuming Apple keeps to last year's timetable, it would open pre-orders for the iPhone 5S on September 12 or possibly Friday, Sept. 13, and begin sales in its retail stores, those of its carrier partners, and its own e-store on Friday, September 20.
Apple will likely use the Yerba Buena Center for the Arts in San Francisco to unveil the iPhone 5S. The Cupertino, Calif. company has staged several product launches there, including the iPhone 5 last year.
Invitations to the press and industry analysts would probably go out Tuesday, September 3, the day after the Labor Day holiday in the U.S.
Apple's share of the global smartphone has eroded over the last year because of Android's strength. IDC's latest estimate put Apple's market share at 13.2% for the second quarter, down from 16.6% in the same period the year before.