Dell has confirmed plans to sell its software division, including Quest Software and SonicWall, as the tech giant continues to sell assets ahead of its upcoming acquisition of EMC.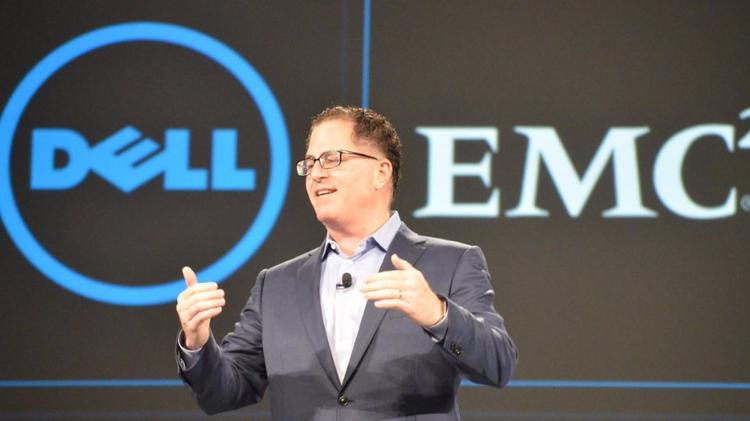 Revealed recently, technology-focused private equity firm Francisco Partners and Elliott Management Corporation have signed a definitive agreement to acquire the Dell Software Group for an undisclosed fee.
Terms of the deal will see the combined entity take control of both Quest Software and SonicWall, which provide mission-critical software to over 180,000 customers across the world.
Four years after buying Quest Software for $2.36 billion and SonicWall for $1.2 billion, the sell-off comes at a time of great change for the tech giant, with its $67 billion acquisition of EMC looming large.
With the company looking to finance the move, the sale follows NTT Data's acquisition of Dell's IT services arm earlier this year for $3.05 billion, alongside the selling of over $US20 million in bonds.
"Francisco Partners and Elliott Management's deep passion for technology and proven track records in nurturing and building software businesses will enable Dell Software's loyal base of employees to continue delivering innovation," said Tom Sweet, CFO, Dell. "We look forward to continuing to work closely with the Francisco Partners and Elliott Management teams to further enhance the already great relationships Dell Software has with its customers and partners."
Francisco Partners specialises in investments in technology and technology-enabled services businesses. Since its launch over 15 years ago, Francisco Partners has raised approximately $US10 billion in capital and invested in more than 150 technology companies, making it one of the most active and longstanding investors in the technology industry, investing in transaction values ranging from $50 million to over $2 billion.
"We founded our firm in 1999 to pursue divisional carve outs in the technology sector and today's agreement continues that vision," said Dipanjan Deb, CEO, Francisco Partners. "We see significant opportunity to build upon the company's impressive technology and product portfolio.
"We are excited to be partnering with Elliott Management and want to thank Silver Lake Partners and Dell for their continued partnership."
Deb said the party was attracted to Dell Software's "comprehensive portfolio of solutions", which span a number of areas critical to the modern business and IT management landscape, including advanced analytics, database management, data protection, endpoint systems management, identity and access management, Microsoft platform management, network security, and performance monitoring.
"We see tremendous growth opportunity for these businesses," Francisco Partners head of security investing, Brian Decker, added. "Network security and identity and access management are increasingly strategic imperatives for enterprises and we are thrilled to support the continued product innovation of Quest Software and SonicWall in these areas."
Jesse Cohn, Senior Portfolio Manager, Elliot Management, said, "Elliott has been a long-term investor in the technology space and today's announcement continues our progress. This acquisition represents a significant deal by Evergreen Coast Capital, Elliott's recently established Menlo Park affiliate. We look forward to working with Francisco Partners to create significant value at these companies."
Originally published on ARNet. Reprinted with permission from IDG.net. Story copyright 2018 International Data Group. All rights reserved.