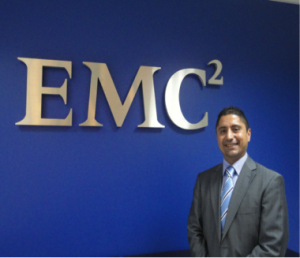 EMC announced this week that it had appointed Nazim Fraijat as managing director for its Levant and emerging Africa region.
In his new role, Fraijat will focus on strategy and business development to extend and accelerate EMC's growth in the region, EMC said in a statement.
The vendor added that he will do this by delivering and supporting the full range of EMC products, services and solutions in established and new markets, and enhancing partner and channel relationships.
Fraijat will report to Mohammed Amin, Senior Vice President and Regional Manager for Turkey, Eastern Europe, Africa and the Middle East, EMC.
With 13 years of experience behind him, Fraijat has previously held a number of leadership positions at EMC. Prior to joining EMC, Fraijat worked for AT&T and NCR, and gained a bachelor's degree in science and electrical engineering from the University of Columbia, Washington DC.
"Over the last several years, Nazim has led EMC's back-up and recovery division in Turkey, emerging Africa and the Middle East, while managing EMC's operations across the South Gulf district," said Amin.
"In doing so, he has greatly contributed to our growth as a business and as a trusted partner to our customers across the entire region. With his vast industry knowledge and technical skills, Nazim is perfectly positioned to leverage and create new opportunities across the rapidly developing markets of Levant and emerging Africa, and to bring EMC's industry-leading value proposition to this important audience."