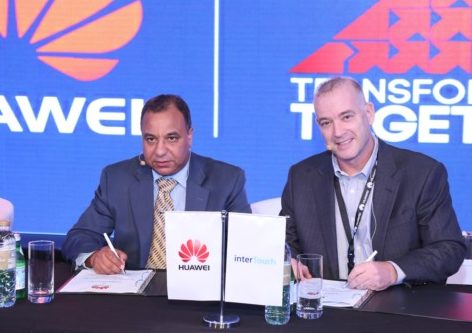 Huawei has recently signed a Memorandum of Understanding (MoU) with interTouch, a premier integrated technology solutions provider to the global hospitality industry, to address growing ICT needs of the hospitality industry worldwide.
interTouch will be offering, as part of a bundled solution, Huawei Switching & Wireless Solutions to its customers that include international hotel chains. The collaboration will enable interTouch to give its customers superior technology and innovation that delivers on connectivity requirements while significantly reducing total cost of ownership of these solutions.
Rhazi Sayeh, Vice President of Hospitality, Real Estate Industry Solutions, Huawei, Middle East, said, "Huawei's leadership in delivering new ICT technologies based on the cloud-pipe-device strategy is in perfect alignment with interTouch's industry focus and offering. Through this partnership, which is founded on shared values of innovation and collaboration, Huawei and interTouch will deliver customer-centric solutions to enable a better connected hospitality industry and a better connected world."  He added, "Huawei and interTouch will continue to pursue a broader and more enhanced range of technology solutions that are tailored to the changing needs of today's hotel guests."
intertouch is one of the world's largest hotel service providers delivering wired and wireless broadband connectivity services, multi-media services, interactive television, and managed network solutions to hotels around the world. Headquartered in Singapore with operations throughout Asia Pacific, Africa, the Middle East and the Americas. "We are pleased to be offering Huawei technology as part of our product portfolio to enhance our Freedom solutions. Together we will continue to assist hoteliers with greater connectivity for guests through integrated solutions and services while growing our combined customer base of leading global hotel brands," said Thierry Beau, Chief Executive Officer of interTouch.
The MoU signing ceremony between Huawei and interTouch took place under the auspices of the annual Huawei Partner Summit held recently at the Madinat Jumeirah, Dubai.