Intelak's second cohort of start-ups has graduated following the 9-week accelerator programme within the Intelak Incubator, founded by the Emirates Group, GE, and Etisalat Digital.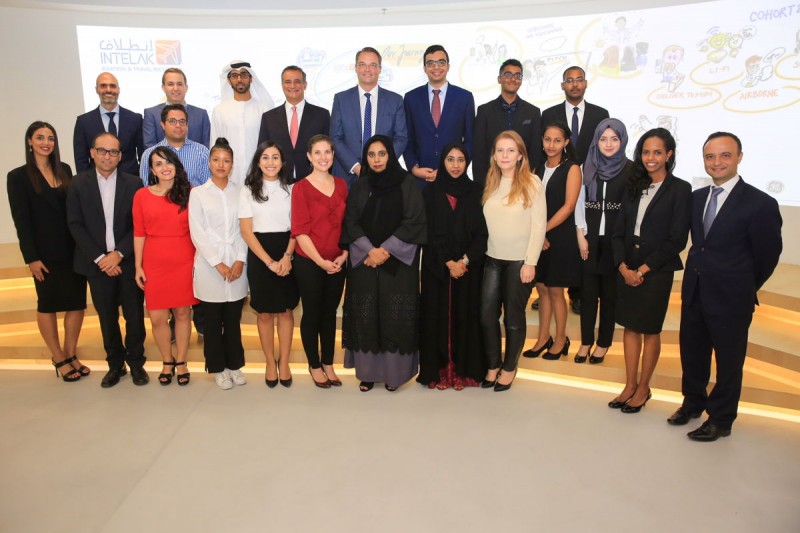 The four groups – made up of both university students and entrepreneurs – consisted of Team LiFi Tech, which delivered a solution to bring high-speed LED Wi-Fi to the UAE; Team SweepTEQ, whose objective is to support in the detection and clearing of runway debris through a specialised scanning bot; Team Airborne, who have developed a mobile application to assist passengers with visual, mobility and hearing impairments move more seamlessly through the airport; and Team Deliver2mum, who have created a solution which gives families who book a short stay in Dubai  the option of renting pushchairs, car seats, and/or carriers for their children to make their stay more convenient.
The cohort teams presented their final work to Emirates Group, GE, and Etisalat Digital management teams and the wider investor community, taking their ideas from concept to tangible business solutions.
Each team initially received AED 50,000 and office space at the Dubai Technology Entrepreneurship Centre (DTEC) to develop their ideas. They were also assigned mentors from the local start-up ecosystem that focused on tailored, tangible programmes concentrating on their key developmental areas – such as technology, market sizing and competition analysis, and well as foundational business skills such as financing, budgeting, presentation skills, amongst others.
The Intelak Incubator commenced in September 2016, working closely with the entrepreneurial community to develop business solutions that make travel simpler, better or more exciting. Under the Intelak Incubator, innovators, entrepreneurs, and students from across the UAE have the opportunity to submit their business concepts, and receive capital funding and incubator support.