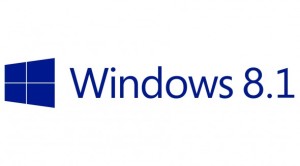 Microsoft Gulf has announced plans for GITEX 2013 to provide visitors with access to its latest technologies in-line with the IT industry's current disruptive trends.0
The next generation Microsoft solutions will be available on interactive demonstration stations, with experts on hand to provide insight into the ways Microsoft is helping businesses, educators and governments with their business needs.
The Windows 8.1 update will be demonstrated on the stand, bringing to life the new features on a range of the latest Windows devices allowing users to rediscover cloud connectivity through the SkyDrive and the updated Windows Store. Microsoft has designed Windows 8.1 help deliver the experiences that people want on the latest PCs, tablets and other devices running modern apps along with exclusive cloud-connected services.
Microsoft Gulf will also be showcasing the recently acquired Yammer, an enterprise social network that brings together people, conversations, content, and business data in a single location.
Over 20,000 organisations globally are using Yammer to connect to co-workers and information, collaborate with team members, and make an impact at work. Microsoft Gulf will also present updates to its cloud portfolio, including Office 365, Azure and Windows Intune.
Additionally, there will be demonstrations from its latest line-of-business and consumer applications for users in the UAE looking to utilise the Microsoft interface.
Commenting on Microsoft Gulf's upcoming participation at GITEX, Samer Abu Ltaif, Regional General Manager at Microsoft Gulf said: "We are looking forward to participating at GITEX this year as it is an important technology event for the region and a unique platform to experience all the latest innovation from around the world.
"IT spending in the Middle East region is projected to total $192.9 billion in 2013, a 5.5 percent increase from 2012, according to Gartner, and we know that GITEX is a significant opportunity for organizations to connect with and decide on their priorities for IT investments.
"The world of IT is evolving at a rapid pace and we continue to see disruption dominated by four main mega-trends: mobility, cloud, big data and social networking. Microsoft will be presenting solutions that are in-line with these mega-trends, enabling businesses and users to do more of activities they value the most, whether they are at home, at work or on-the-go."
In addition to experiencing the latest Microsoft offerings, visitors will have the opportunity to interact with over 20 of the company's solution partners to gain a better understanding of the way in they provide innovative solutions across a variety of sectors and markets. Microsoft works with over 1,500 partners across the Gulf region.
The Microsoft stand will be located at Hall 7 B10, Dubai International Convention & Exhibition Centre.