Dell EMC has announced the appointment of Murray Irvine as senior director, Global Compute and Networking (GCN) across Middle East, Turkey, and Africa (META) region.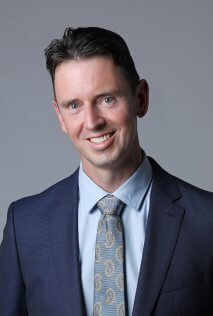 With over 22 years of extensive experience in the IT industry and 11 years of tenure at EMC, Murray transitions from his previous role at Dell EMC where he led Sales Strategy and Planning for the same region.
He leveraged his expertise to ensure Dell and EMC became one, unified, customer centric entity and retained and grew its market leadership.
"We are proud to announce such a seasoned and well-rounded leader as Murray to lead our Global Compute and Networking business across this vast and exciting region," said Mohammed Amin, senior vice president, Middle East, Turkey and Africa, Dell EMC. "His achievements speak for themselves and with his proven track record of leadership and business acumen; we remain confident that this business is helmed by a leader that others can seek inspiration from. I look forward to working with Murray as we bring our vision of driving human progress to the region and map out an exciting future for our customers and partners."
In his new role, Murray aims to bolster Dell EMC's capabilities in three key strategic areas, which include helping organisations, irrespective of size, drive IT transformation and accelerate their digital transformation journey; developing regional capabilities and inspire leading talent; and ensuring that the META region is at the forefront of innovation
The announcement comes as the region continues to report ambitious plans and investments to fuel digital transformation powered on people, process and technology.
Dell EMC's scale will enable it to deliver more innovation and investment in R&D, sales and marketing, services and support and more efficient and cost-effective solutions for customers.
"The Middle East, Turkey and Africa region is poised to dramatically accelerate its adoption of disruptive technologies in the coming years," said Irvine. "This move towards digital transformation also presents a challenge to organisations, large and small, to keep pace with the dynamic expectations of customers. In my role, I look forward to working with the team at Dell EMC to help organisations leverage the era of digitisation and innovation in their own business. We will continue to be a trusted advisor to businesses, providing strategic guidance, technology expertise, and outstanding execution to drive business outcomes quickly and efficiently for enterprises of all sizes."