As part of its dedication to the Dubai 10X initiative, the Department of Tourism and Commerce Marketing (Dubai Tourism) is continuously supporting innovative start-ups that will boost the tourism sector.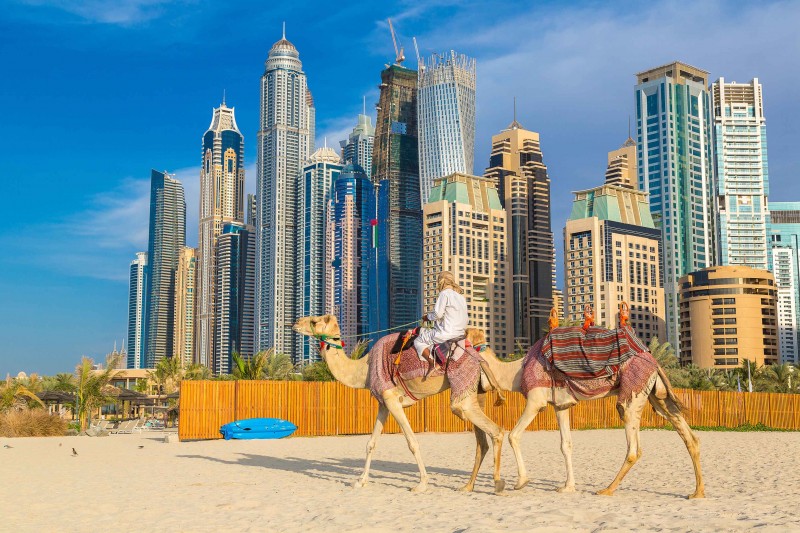 Dubai Tourism is committed to introducing unique and forward-thinking digital solutions for the travel industry, to help propel the emirate forward in its journey towards becoming a global hub for innovation.
In line with this, Dubai Tourism backs DUBZ, a baggage storage and delivery start-up. Following advisory services and market access to leading aviation players provided by the Department, DUBZ has recently partnered with dnata, one of the world's largest air services providers, to introduce two new innovative baggage services at Dubai Airport.
DUBZ first gained exposure during the first-ever Dubai Tourism Start-Up Competition, 'Futurism', organised in strategic collaboration with GITEX Future Stars. The platform provided the aviation-centric start-up with valuable opportunities to connect with investors and industry pioneers and share their innovative ideas for technological solutions for travellers across the world. The company was also chosen by Dubai Tourism as a green initiative during the inaugural Dubai Sustainable Tourism Awards 2017.
DUBZ also drew attention to its travel technology expertise by emerging winner of Intelak, a travel, aviation and tourism incubator led by the Emirates Group in partnership with GE and Dubai Tourism.
Further, DUBZ has also partnered with World Security, an award-winning security solutions provider, to implement GPS tracking in all its vehicles and live CCTV screening at its facilities.
Yousuf Lootah, executive director, Tourism Development and Investments, Dubai Tourism, said, "Dubai stands strong as an industry pioneer in fostering a strong and effective entrepreneurial ecosystem, embracing disruptive innovation and technological solutions in line with the Dubai 10X initiative established by His Highness Sheikh Mohammed bin Rashid Al Maktoum, the Vice-President and Prime Minister of the UAE and Ruler of Dubai. This further drives Dubai Tourism's commitment to actively facilitate growth in the start-up scene, fuelled by tourism-led initiatives designed to leverage new technologies built on our 'digital, mobile and social first' agenda.
"With the various industry-specific efforts currently underway to catalyse innovation across the hospitality and tourism sectors, it is imperative that we continue to work with our private and public-sector partners in achieving these shared goals. This further opens the door for emerging entrepreneurs to gain access to industry knowledge and gain valuable insights into the global market for collaboration opportunities."