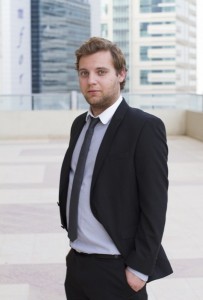 The second-quarter results are out for a number of big consumer tech vendors, and, in many cases, the results don't look good. Apple, for example, posted a 22-percent profit drop due to slowing iPad sales. And, at the time of writing, phonemaker HTC is bracing for its first operating loss due to rising costs and competition from rivals. Meanwhile, BlackBerry continues to limp on in a sort of Wall Street limbo – too big to fail but too unsuccessful to carry on. 
As evidenced by these results, the consumer electronics market is a cut-throat world, and few manage to navigate it without getting a few nicks along the way. Just ask Microsoft, which forayed into the tablet market in October 2012 with the Surface RT, and has since taken a $900 million charge to pay for the experiment.
Indeed, compared to Microsoft, everything looks rather rosy over at the aforementioned vendors. The Redmond-based tech giant missed Wall Street's revenue and profit expectations, despite improving greatly on last year's results. That improvement doesn't say much, though – it just shows how woeful things were in the same period last year.
Yes, Microsoft is looking to have a better 2013 than 2012, and CEO Steve Ballmer's executive re-shuffle has largely been met with praise. But the vendor's decision to enter the tablet market hasn't served it well at all. Indeed, the decision annoyed Microsoft OEM-partners from the start – they always saw Microsoft as a software developer and never thought they'd actually have to compete with it.
It's difficult to know what Microsoft was thinking with the Surface tablet. Was the vendor going after the enterprise or straight-up consumers? Was the Surface meant to kick-start a tablet version of the Mac-versus-PC debate? We'll never know, thanks to the woeful marketing of the device.
What we do know is that, during the first quarter of this year, Microsoft shipped about 900,000 Surface tablets, which sounds good. That's until you find out that Apple shipped 19.5 million iPads during the same period. Microsoft managed to capture just 1.8 percent of the market, compared to Apple's 40 percent, Samsung's 18 percent and Asus' 5.5 percent. Even Microsoft's Windows platforms – the touch-friendly ones supposedly designed for tablets – failed to perform. Only 1.8 million Windows RT or Windows 8 tablets were shipped in that quarter – and that's counting all of the vendors that make them.
Even in the gaming world, Microsoft has come under fire. Its launch of the new Xbox One might have generated initial fanfare, but under closer scrutiny, the console attracted plenty of criticism. Will the Kinect camera be on 24/7 even when it's not in use – effectively turning it into a surveillance device for homes? Will friends be allowed to swap games or else buy pre-owned ones? Why does the device have to sign in to an online server every 24 hours?
These are all questions that Microsoft failed to answer properly, and they're the same kinds of questions that came about when the Surface tablet was launched. Over the past year, the vendor has shown poor planning and a lack of respect for the tumultuous consumer market, which can sink or float a company within months. Hopefully, next year, Microsoft won't make the same mistakes.