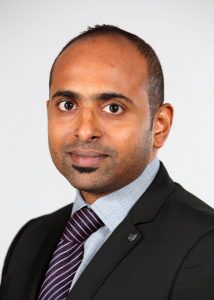 Binoj Nair, senior marketing manager, B2C Marketing and Direct Sales, Canon Middle East, gives an overview of the digital signage market and how partners can best maximise the opportunities. 
Growth in the digital signage market is anticipated largely because of the rising adoption of these solutions in verticals such as retail, public infrastructure, transportation and hospitality; coupled with technological advancements in display screens.
According to 'UAE Digital Signage Market Forecast and Opportunities, 2020', rapidly growing urbanisation and commercialisation along with growing need for interactive communication and Out of Home (OOH) advertising is propelling adoption of interactive digital media over static signage.
Delivering digital content is the new phenomenon and it is already visible with the conversions of existing uni-poles' traditionally displaying static image to digital content. The newer projects at Downtown Dubai and City Walk have bespoke digital content using high-end projectors and LED panels. This trend will continue to gain pace with the upcoming mega projects in the region such as EXPO 2020 where content created on 4K resolution will need to be displayed or communicated the right way.
Digital signage is evolving – it is no more just an option but a necessity as the industry unveils innovative offerings. Touchscreen technologies and near field communications have provided an impetus to the Middle East market and with extensive utilisation of these features across a range of industries, digital signage is poised for a spiral growth and bright future.
As each customer requirement is unique, there is a huge potential for integration between multiple third parties for both hardware and software. This is the space where channel partners can play a strong role and become a one-stop shop. We can assist the channel community in this transformation. The channel ecosystem has evolved drastically over the few years. The changes mean that customers are now looking for relationships that are more than transactional. For companies, success is now defined by how consultative partners can offer creative solutions to business challenges.
However, the road to optimising opportunities in this space is not without obstacles. Integration with multiple systems and customisation as per customer needs will be the main challenges that the channel partners will need to address. Also, with key trends such as touch functionality, Internet of Things, smart technology, wireless services gaining popularity, in the imminent future, channel partners will have to invest more in pre-sales activities to generate sustained demand.
In order to assist the channel, it is the responsibility of the vendors to offer innovative products and keep partners at the forefront of the advancements in this sector. At the same time, partners themselves must take the initiative and invest in time and resources to learn how they can offer the best solutions to customers.
According to the UAE-based report, digital signage market in the UAE is projected to grow at a CAGR of over 22 percent during 2015-2020. New technology advancements such as emergence of 3D digital signage, cloud-based digital signage and anticipated increase in prices of 40-inch and above display screens is forecast to drive digital signage market in the UAE over the next five years.