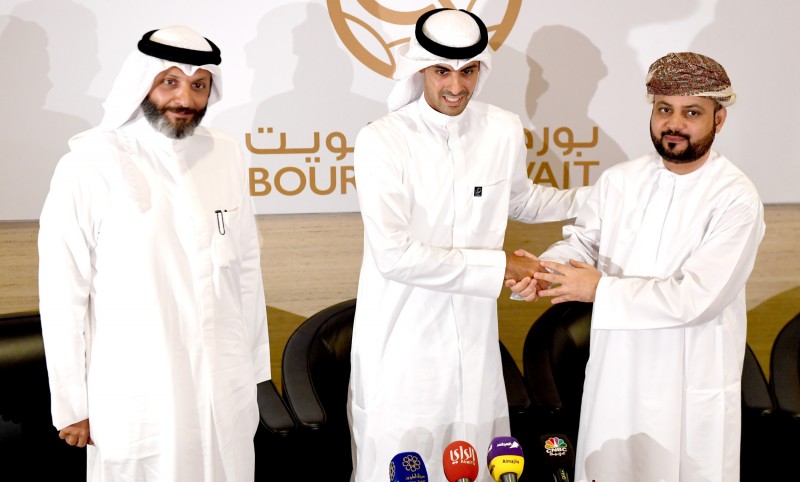 Omantel has won the bid to acquire 9.84 percent of Zain's issued share capital, representing a total cash value of $846.1 million.
The bid was for 425.7 million treasury shares, which were valued at KWD 0.600 per share.
The announcement follows an auction process managed by the Boursa Kuwait.
As announced on 10th August, Zain and Omantel entered into a share purchase agreement for Zain's treasury shares, which triggered a formal block trade auction process under Boursa Kuwait rules, which was completed this afternoon.
The ceremony was held in the presence of the Zain vice chairman and group CEO, Bader Nasser Al-Kharafi, Omantel CEO Talal Said Al Mamari and Boursa Kuwait CEO Khaled Al Khaled.
Al Mamari said, "In this competitive environment, our acquisition of a minority stake in Zain Group is a strategic move for Omantel, as we continue to deliver against our Corporate Strategy 3.0, create value for shareholders, diversify our revenue, raise our regional profile, and mitigate the risk of operating in a single market.
"We have long admired Zain for their deep digital expertise and regional footprint which is highly complementary to ours. Building on our respective strengths, we believe that together we can accelerate collaboration and innovation to ultimately deliver better services and content for our customers in Oman and the region, now and for the future."
Al-Kharafi said, "We welcome Omantel's investment in Zain, and we look forward to exploring mutually beneficial synergies and business enhancing opportunities across the region. The strategic visions of both Zain and Omantel complement each other, as do our cultures, and we are confident that this deal is value-enhancing to all our stakeholders on multiple fronts.
"The liquidity from this transaction brings many immediate and significant benefits to Zain as it enhances our financial flexibility as we continue to seek opportunities in the digital space and invest in upgrading our modern networks to enhance the mobile experience for our customers. Additionally, the deal allows us to reduce our debt levels as well as increasing our shareholders' equity."
The sale of treasury shares of Zain was approved by its shareholders and the Capital Markets Authority of Kuwait earlier this year, and the current transaction has been approved by the Board of Directors of both Zain and Omantel.
The sale will now be executed and the treasury shares converted into common stock. Following this conversion, Omantel will hold 9.84 percent of Zain Group, with the corresponding voting rights and dividends attached to common stock.
The transaction will be fully debt financed by Omantel. S&P and Moody's have retained Omantel's ratings of "BB+ / Negative / B" and "Baa2 negative," respectively, following the announcement of the transaction on 10 August 2017.
Citigroup Global Markets Limited served as exclusive financial advisor and Meysan Partners as legal advisor to Zain. Credit Suisse acted as exclusive financial adviser and Freshfields Bruckhaus Deringer LLP as legal adviser to Omantel.