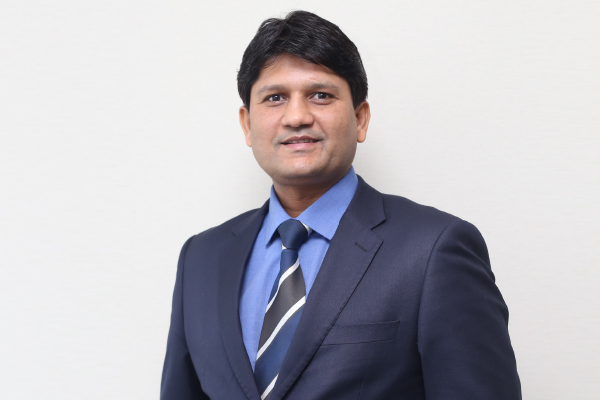 With its  companies siloed and speaking different IT languages, Khalifa Butti Bin Omeir Group needed a fresh solution that could unite its finance and HR operations. Samir Mayani, IT Director, KBBO, opted for a Cloud-based ERP solution to drive the change. 
Leading Abu Dhabi investment firm Khalifa Butti Bin Omeir (KBBO) Group has made its mark on the Middle East, and the globe. With a diverse portfolio of interests, the firm has a proven track record of success, KBBO's objective is to amplify growth by injecting capital and restructuring debt in already successful companies. In line with the Abu Dhabi 2030 Economic Vision to achieve effective transformation and global integration of the emirate's economy, KBBO's mandate is to bring about sustainable growth and enduring benefits to the region.
Established in 2004, KBBO has since expanded its reach into investment, real estate and development, oil and gas, healthcare and facilities management and information technology, and has grown dramatically both in terms of sectors serviced and geography.
With the company's investments across such diverse industries, and an ever-expanding portfolio, Samir Mayani, IT Director, KBBO, knew that he would have to keep his IT design and overall footprint agile and forward-looking, to support the company's rapid growth.
In 2013, the group housed multiple companies, with different IT architecture and accounting systems. Process standardisation, accounting, reporting and tracking intercompany transactions were difficult, with each company essentially "speaking" a different language as a result of diverse systems and business processes. "We needed to increase efficiency throughout our operations," says Mayani, "and to do that we needed our systems and processes to be streamlined and unified." The firm needed to bring together its many Group companies based in the UAE and the UK, including KBBO Group, One Financial Markets, One Prepay, Bin Butti Real Estate Development, Bin Butti IT Solutions, Bin Butti General trading and Brokerage House Securities onto a single ERP platform by replacing siloed accounting, human resources and payroll systems.
An extensive plan ahead of them, KBBO would have to automate and integrate most of their finance, payroll and procurement processes to increase efficiency and productivity. This would give increased transparency in their financial transactions as well as their HR records and processes. "Our prerequisites for an ERP software vendor included a financially solid global provider, with enterprise solutions as its core business, and with a strong roadmap for product development," Mayani says.
The KBBO team went on a search for an effective solution for their business needs. They also needed to keep their IT infrastructure and manpower lean and agile, which led them to consider the cloud. "We shortlisted Microsoft, SAP and Oracle, and engaged in detailed discussions with all of them to evaluate which solution was the best fit for the group companies' requirements and had the lowest total cost of ownership over five years," explains Mayani.
After detailed discussions and product demonstration with all software vendors, Oracle ERP Cloud emerged on top at the conclusion of a thorough RFP process. "It was the right option for us," says Mayani. "It is secure, easy to use, managed by experienced engineers from Oracle, requires zero hardware investment and is 20 percent cheaper than competitors' solutions."
After selecting Oracle ERP Cloud, the next challenge was the implementation. The product was new, and KBBO Group was one of very few companies that would implement the complete suite across multiple companies and countries. Prior to the start of the implementation and prior planning, the KBBO team focused on defining and documenting business requirements, standardising business processes and designing the master data. Most importantly, says Mayani, this included the most critical "Chart of Accounts" to ensure a seamless transition later on.
"The next step was to work with an implementation partner who was flexible and willing to invest in our growth – that is something we found in Oracle Platinum Partner Hexaware," he says. "Their consultants invested a lot of time before the project started to make sure they fully understood our business requirements. Their skills meant we could fully rely on them to internationally standardise and streamline our business processes with Oracle Cloud."
With all the right ingredients in place, the implementation was smooth and swift. From start to finish, the implementation took five months and was made fully operational on 1st January 1 of this year. Post-live, KBBO has also successfully completed two upgrades within a shorter time frame.
"We were able to standardise financial, supply chain and HR management processes across the group and lay the foundation for unified governance and transparency across the companies," Mayani says.
Deploying Oracle ERP Cloud has also benefitted KBBO's IT department,  reducing IT staff workloads by 30 to 40 percent by leveraging the real-time reporting capabilities and no-coding customised analytics of Oracle's business intelligence and financial reporting tools. "It has enabled us to meet the high standards of information security imposed by regulators around the world leveraging compliant and risk-averse security solutions that meet ISO/IEC 27001:2013 information security standards," Mayani says. "Post-implementation, upgrades to subsequent releases from Release 8 to Release 10 have been completed spending only a third of the time, costs and efforts as compared to an on-premise upgrade. It has guaranteed round-the-clock uptime of applications and no investments in Infrastructure Maintenance including Backs and Disaster recovery," says Mayani.
"Oracle provides us with a complete solution with integrated components and excellent transactional and reporting capabilities that fully address our business requirements. The Oracle Cloud solution also ensures that we can scale cost-effectively to meet scheduled business growth, and offers the lowest total cost of ownership over five years," says Mayani.