Erdem Soyal, vice-president Middle East & Africa at Barco, says remote working has evolved since the pandemic and that businesses are investing in solutions that enable those in office meeting rooms to connect with their remote co-workers effectively and effortlessly.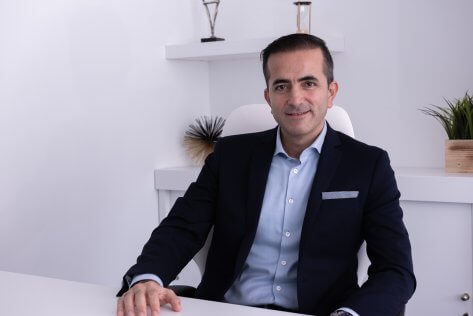 As the coronavirus pandemic begins to ease with employees returning to work in partial capacity, businesses continue to plan what returning to work will look like in long-term. After months of working from home, employee behaviour has radically shifted. Virtual and remote activity has been normalised. Productive home working is a reality. This will all have a long-lasting and profound impact on how we work in the years ahead.
As millions now begin to think about what comes next, many are touting remote working as the preferred option. In fact, Bayt's 'Remote Work in the MENA' poll showed that 74 percent of professionals' favour companies and jobs that will allow them to work remotely and independently. With these preferences and shifts in behaviours in mind, businesses need to think what comes next as flexibility and productivity are paramount for employees today.
Giving people the choice of 'how' and 'where' they work by adopting a hybrid structure where some staff chose to work from home while others work in the office will likely offer the solution, but models will surely vary widely from one firm to the next. Technology will continue to connect co-workers while empowering businesses to manage this unique set of conditions, including challenges such as social distancing. Working remotely, aided by conferencing and virtual meeting solutions, has shown people that they can collaborate in real-time from home without impacting their performance or productivity.
However, it must be remembered that during the work from home phase, companies responded to the crisis with varying success. Many businesses, particularly international organisations that need to empower teams to connect from anywhere in the world, have already invested in technologies to support flexible working. Others, particularly those in sectors where face-to-face meetings were the norm and where the right virtual technologies might not have been in place, would have initially struggled to maintain business-as-usual.
Ultimately, the experience will have shown businesses what is possible in a world driven by Wi-fi and has given many the extra push they needed to prepare their workforce for a new approach to remote working. Careem, for example, has announced that its staff can work from home permanently.
Businesses are already investing in solutions that enable those in office meeting rooms to connect with their remote co-workers in a way that facilitates effective engagement and collaboration. Those hosting conferences from meeting rooms want to be able to wirelessly connect peripheral camera and microphone equipment to their own laptop screens so they can stream audio-visual content directly to remote participants.
There are other changes to the way technology is being integrated into the workplace. While the majority of employees still use office-supplied hardware, the pandemic has seen a big increase in the number of people using their own devices to join conference calls and exchange data with colleagues. This trend, dubbed 'Bring Your Own Device', had already been embedded in many companies prior to the lockdown, but gathered momentum following the enforced period of home working.
There is another phase to the evolution of this trend which is seeing a growth in demand for 'Bring Your Own Meeting'. Employees not only want to use their own laptop, but they also want to use their preferred video conferencing software rather than using the 'official' company solution. People feel more confident using familiar conferencing solutions that they know and trust. This demand for flexibility is a crucial reason why ClickShare Conference was designed to be platform agnostic as it gave users the option to select their own preferred software.
In a post-virus world, employees will continue to expect the freedom and autonomy to define how they work. Barco's 2019 Future of Meetings research study identified a demand for giving employees greater flexibility to use their own technology. On average, staff had used six different conferencing tools in the past six months prior to the study taking place, while 72 percent of people were taking their own laptops into their meeting rooms. People are now far more accepting of technology as a means to enhance team working. In total, 76 percent agreed that audio-visual technology should play a central role in all collaborative sessions, particularly where they included people joining remotely.
Getting the technology right will be crucial in the coming weeks and months for companies looking to build a future in the new workplace landscape. With uncertainty about what the future holds, committing to a hybrid model where employees can work remotely if and when required will deliver the necessary agility should there be a second wave of the virus.