Dubai's Roads and Transport Authority (RTA) has launched the 4th edition of the two-year programme, Qiyadi, designed to enrich the knowledge and diversify the skills of Emirati engineers.
Built under three pillars, RTA noted that Qiyadi reflects its commitment to the directives of the UAE government aimed at grooming competent nationals that are capable of steering the future of Dubai.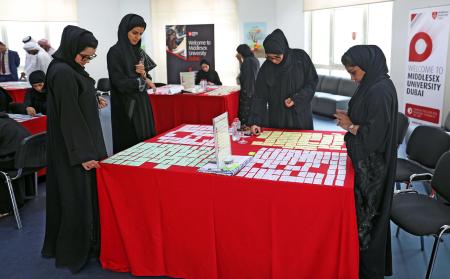 "About 20 Emirati staff engineers have been enrolled under the fourth cycle of Qiyadi aimed at nurturing their knowledge and skills in order to keep them compatible with their assigned tasks and career development plans," said Mansour Al Falasi, Director of Human Resources and Development at RTA's Corporate Administrative Support Services Sector.
The first is technical and has been undertaken with the Institution of Civil Engineers (ICE). It is designed to enable inductees to handle practical projects, offering them exposure to technical experience qualifying them as Chartered Engineers and gain the permanent membership of the ICE.
The second pillar is focused on leadership and has been run in conjunction with the Innovation Hub at Middlesex University London, as 'Qiyadi' is a leadership programme, which has been tailored to the future leaders of RTA.
The third pillar caters to the health aspect and is conducted in cooperation with Dr. Dana Hamawi. It provides customised programmes for participants to educate them about the with health and physical requirements that will help them in handling work related stress.