Nathan Clements and Frederic Denoyel take over the management of the business as Fari Boustanchi adopts an ambassadorial role at the Group level.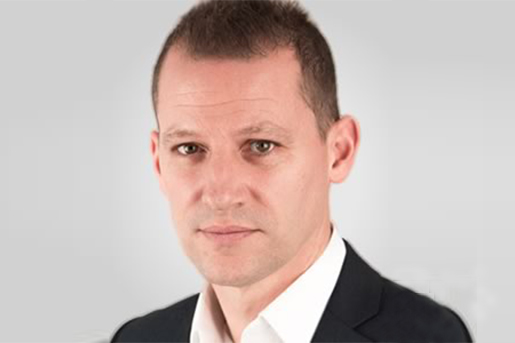 Exclusive Networks Middle East has announced significant changes to its management team with the appointment of Nathan Clements as Managing Director and Frederic Denoyel as Deputy General Manager.
Clements, a 20-year veteran of international value-added distribution with a strong sales track record in cyber-security solutions, was formerly Director of Vendor and Strategic Alliances at Exclusive Group having been the former Sales Director of Exclusive Networks UK, the Groups biggest region. Clements takes over the leadership of the business after its most successful year to date, with record revenues and a growing workforce of over 80 employees throughout the ME region, said the company.
"This is a fantastic opportunity to develop an already successful business so that we continue to challenge and redefine the traditional VAD model, using disruptive technologies to capitalise on rapidly changing market conditions and customer demands," said Clements. "The local ME team are among the finest and most committed professionals in the entire Exclusive Group, and consistently return among the highest levels of performance and innovation. It's my job to harness that strength and, with the support of our strategic vendor and reseller partners, build toward an even brighter future."
Denoyel is promoted to his new position of Deputy General Manager after five years on its senior management team as CFO.
According to the distributor, assisting the transition during 2016 are the former principals of the business, Fari Boustanchi and Zafar Shabdiz, both of whom are departing the company.  Boustanchi will continue his association with the Exclusive Group on an on-going basis, fulfilling a consultative 'ambassadorial' role based at the Group's London office, while Shabdiz will oversee the transition locally for the first quarter.
Barrie Desmond, COO, Exclusive Group said, "Boustanchi and Shabdiz are leaving the region in an outstanding state of health, having guided an excellent team to become one of the top performers worldwide, they will be missed, however with their continued involvement, combined with Nathans' track record and experience will ensure a fast and flawless transition.
"The business in the Middle East region is dynamic and distinct, and it's where most of our strategic vendors, new and established, are experiencing rapid growth. This is a great opportunity for the team there to use the success as a platform for a new era in value-added distribution; driven by service diversity and disruptive distribution as anticipated with our Bigtec, hyper-converged business initiative," he added.