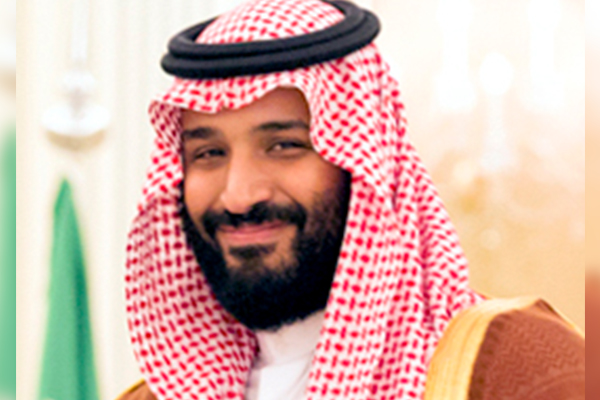 Saudi Arabia and Egypt have reportedly signed an agreement to set up a $10 billion joint fund to develop the Kingdom's upcoming mega city.
The agreement was announced during Saudi's Crown Prince Mohammed bin Salman visit to Cairo.
As part of the deal, Egypt will allow stretches of land in the southern Sinai to be used for NEOM. The size of the committed land is said to be more than 1,000 square kilometers, said Arab News.
"Saudi Arabia signed (an) investment agreement with Egypt to develop Egyptian lands in the south of Sinai to be part of the NEOM Project," a government source told AFP.
"Saudi Arabia and Egypt have set up a joint fund of equal shares valued at more than $10 billion. The Egyptians' share comprises a leased land for (the) long term."
Announced in October last year, the NEOM project focuses on industries including water and energy, food, media, advanced manufacturing, biotechnology and entertainment.
It forms part of the country's Vision 2030 growth strategy which aims to diversify the country away from its reliance on oil. It plans to pioneer the latest technologies including automated driving, passenger drones, the use of robots and developing new ways of growing and processing food.
The mega city will run along the coast of the Red Sea as well as the Gulf of Aqaba. Its borders will extend across Egyptian and Jordanian borders, making it the first private economic zone to span three countries.
As part of the newly signed Egypt-Saudi joint venture, Saudi Arabia plans to build seven cities and tourism projects, while Egypt will focus on developing the existing resort cities of Sharm El Sheikh and Hurghada, the Saudi govermernt official said.
Saudi Arabia is said to be working with Egypt and Jordan on attracting more European cruise and tourism companies active in the Mediterranean to consider operating in the Red Sea as well. An official said the Kingdom was currently negotiating with more than seven tourism-related operators.
NEOM is expected to attract more than $500 billon of investment from the Saudi government, the Saudi Arabian Public Investment Fund (PIF) and international investors. Neom's contribution to the Kingdom's GDP is projected to reach $100 billion.