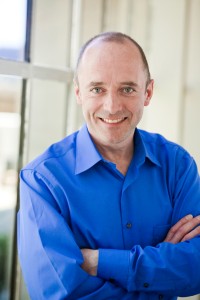 Blue Coat Systems, a market and technology leader of Web security and WAN optimisation solutions, has announced its participation at GITEX Technology Week 2012.
The company will be demonstrating its entire suite of application delivery networking solutions that aim to provide the visibility, acceleration and security required to optimise and secure the flow of information to any user, on any network, anywhere.
Speaking about the company's participation at the event, Dave Ewart, Director Product Marketing, EMEA at Blue Coat Systems said, "GITEX is attended by the key players in the industry and customers looking for solutions to urgent and complex issues. The exhibition is the ideal platform for us to present our innovative range of products and solutions."
"The Middle East has seen an increased level of cyber attacks in recent times. We will be conducting sessions to educate current and potential customers and partners on the latest advances for combating these threats."
At GITEX, Blue Coat will highlight key products in its web security and optimisation product lines, including ProxySG, the Blue Coat Cloud Service, CacheFlow, MACH5 and PacketShaper. Through the industry's first 'Unified Web Security' solution, which combines ProxySG appliances and the Blue Coat Cloud Service, Blue Coat delivers global threat protection, universal policy and unified reporting to all users on devices across any network.
Blue Coat PacketShaper and MACH5 optimisation solutions provide visibility, control and acceleration for businesses. CacheFlow provides advanced caching technology to scale service delivery to meet the increasing demand for online video, large file downloads and other Web 2.0 rich media content while improving subscriber experience.
Blue Coat has consistently been at the forefront of innovation. It recently closed the mobile app security gap created by unsanctioned mobile applications on the corporate network by introducing mobile application controls. PacketShaper version 9, a new software operating system release for Blue Coat PacketShaper appliances, introduced the industry's first network-, application- and content-level visibility and control for IPv6 "shadow networks" which have, up until now, run undetected on existing corporate IPv4 networks.