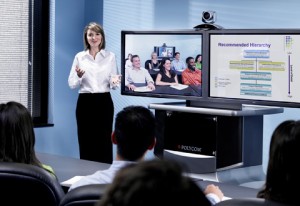 FVC, an authorised Polycom VAD for the MENA region, has announced that iTECO, its authorised partner in Nigeria, has been named Gold Level Polycom Choice Partner.
he Gold Level Designation recognises the investment iTECO made in its technical expertise and go-to-market capabilities, necessary to address today's complex unified communication needs of its customers, the company said.
Lanre Oyetunji, Executive Director at iTECO said, "We are privileged to have earned this title. We see it as a reward of the hardwork, diligence and commitment we have put into integrating UC solution in the past 10 years. This gives us more respect and enhances our reputation in the UC sector."
"We have an excellent partnership with iTECO, who share our commitment to provide the highest level of support and service to our Polycom users in Nigeria," said Ahmed Youssef, GM for East and West Africa at FVC. "We congratulate iTECO on receiving this Gold level distinction."
Polycom's Choice Partner Programme emphasises skills development, specialisation, and other value added activities that help partners support the needs of their customers and improve the customer experience. Polycom's Choice Partner Programme is part of the Polycom Partner Network, an extensive ecosystem representing nearly 7,000 channel and alliance partners that embrace and extend Polycom's open standards-based video collaboration solutions, the company said.