Western Digital has showcased its range of storage technologies at the 37th edition of GITEX Technology Week.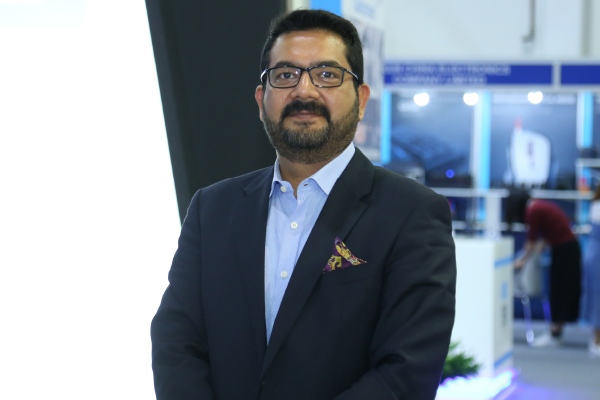 "GITEX has always been a very important platform for us," said Khwaja Saifuddin, senior sales director, Western Digital, IMEA. "We have been participating at the show for 17 years now. It's an excellent event to meet partners and customers as well as get insights as to what the market it requiring now when it comes to storage solutions."
At the event, WD placed the spotlight on its latest product line including 12TB WD Gold Hard Drive, My Cloud Home, SanDisk iXpand Base, WD My Passport SSD, SanDisk 400 GB Micro SD, SanDisk Ultra microSD card with A1, WD Blue SSD, WD Green SSD, WD Purple 10TB Surveillance Hard Disk Drive and more.
Our entire product portfolio of Western Digital and SanDisk products is to fulfil the rising needs of enterprises and consumers," said Saifuddin. "We are also highlighting the 'power of choice' when it comes to storage, management and security for today's digital natives."
Saifuddin highlighted that one of the key offerings that they are displaying at GITEX is the MyCloud Home. "It is a storage device that plugs directly into your Wi-Fi router at home so users save their digital content in one central place," he explained. "It elemimates users's problems with their phone's storage being at over capacity. It automatically backup the photos and videos on your phone, and wirelessly backup and sync devices and cloud accounts."
In addition, the company is also showcasing its SanDisk 400 GB Micro SD card, which according to the firm, is the 'world's highest-capacity microSD card' for mobile devices. "It is equipped with Application Performance Class 1 (A1) requirements from the latest SD Association's SD 5.1 specifications," said Saifuddin.
"Data is at the core of every technology," said Saifuddin. "A recent study has shown that 50 percent of global data is residing in a WD device. With this in mind, we will continue our efforts and strengthen our commitment to creating the innovative products that will support the market's needs."