Saudi-based online grocery platform Nana Direct has received $6.6 million in investments Middle East Venture Partners (MEVP) and Impact46.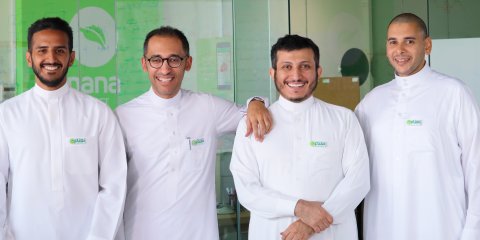 Nana Direct, which serves 13 cities across Saudi Arabia, is built on a technology suite that seamlessly blends grocery customers, in-store pickers, Supermarkets and last-mile delivery fleet.
The mobile-only company is transforming the traditional supermarket experience and gaining traction all over the Kingdom.
Other investors include Watar Partners, Saudi Venture Capital (SVC) Company and Wamda Capital.
"Having built several enterprise products in the past, I wanted to tackle a core consumer challenge and was curious to build technologies to resolve it. Groceries form a significant fraction of a Saudi family's monthly expenditure and I believed the experience they get in return could be enhanced manifold. All around MENA more and more offline retail verticals from electronics to food were moving online, and this is what led me to Nana, a supermarket in your mobile phone," said Sami Alhelwah, Founder & CEO of Nana Direct.
Nana is a completely home-grown start-up having envisioned and delivered a revamped grocery experience through technologies built completely in-house.
According Alhelwah, the platform has grown 3X in turnover in the past year and is well on its way to better it in 2019.
"Our stores and supermarkets are the real champions. They shared the vision we had and have been so forthcoming throughout the integration cycle. It just goes to show that businesses, small and large, are welcoming technological innovation and that bodes well for all of us," he added.
The deal also marks the debut investment for the partnership between MEVP and Impact46.
"At MEVP, we like to back strong founders with exceptional technical capabilities, who are building truly differentiated products; and that is exactly what we saw in Nana. What the Nana team does very well, is offer a large selection of products, delivered seamlessly; and this is executed on the back of very robust tech," noted Walid Mansour, Partner and Chief Investment Officer (CIO) at MEVP. "I am equally excited for our partnership with Impact46. Together, it is our endeavor to unearth and back, in all possible ways, the next generation of tech and internet companies in the Kingdom."