McAfee, the device to cloud cybersecurity company, has announced new products expanding its McAfee MVISION portfolio, a first-of-its-kind solution that allows customers to deploy security on their terms as they move to the cloud.
The two new solutions, McAfee MVISION EDR and McAfee MVISION Cloud, have been introduced at McAfee MPOWER 2018. The solutions deliver comprehensive and integrated device-to-cloud data protection and threat prevention capabilities that give customers a simpler and faster approach to mitigating their risk of data loss.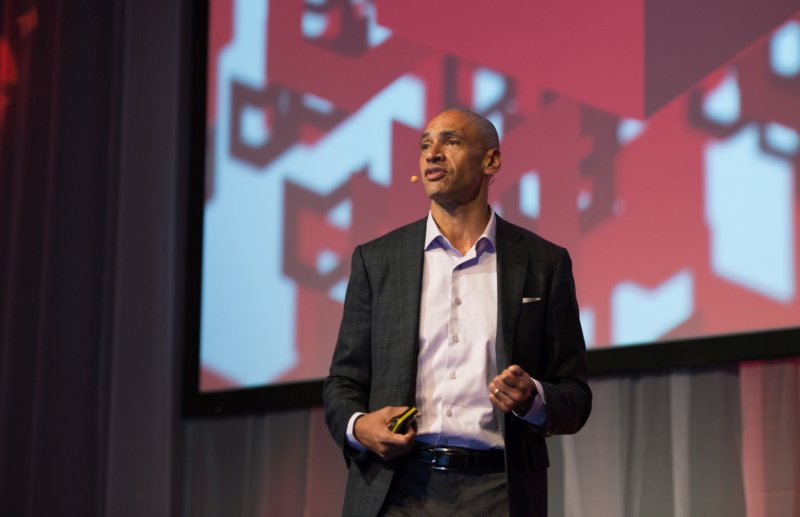 "The MPOWER Cybersecurity Summit represents an opportunity for those attending to sharpen skills and chart a course to prepare for the future," said Chris Young, chief executive officer, McAfee. "McAfee is delivering a cloud-native portfolio, designed to protect data and stop threats, from device to cloud. Digital transformation is inevitable; we urge our customers to utilise the MVISION portfolio to feel empowered against an expanding threatscape as they advance their organisation."
Digital transformation is driving the need for a cloud-first approach to security. For organisations to adopt the cloud with peace of mind, they not only need visibility into data and applications, but consistent data and threat protection policies across their data and applications wherever they reside.
With the addition of MVISION EDR, MVISION Cloud and McAfee ePO-Unified Data Protection, McAfee is enabling organisations to mount a powerful threat and data-centric defense spanning from device to the cloud. These solutions are designed to give freedom and confidence to organisations that are accelerating their business through digital transformation initiatives.
The solution also utilises advanced analytics to identify and prioritise suspicious behavior from contextually rich endpoint data, helps guide and automate in-depth investigations to reduce the tactical strain on security analysts and enables rapid response with direct actions and broader integration to the security ecosystem.
MVISION Cloud brings together data protection and threat prevention across Software-as-a-Service (SaaS), Infrastructure-as-a-Service (IaaS) and Platform-as-a-Service (PaaS). The McAfee MVISION Cloud platform enables enterprises to adopt cloud services while securing both sanctioned and unsanctioned cloud services, protect sensitive data across the cloud and stop the most advanced threats.
The latest integration between McAfee Endpoint DLP and Skyhigh Security Cloud DLP offers the same data loss prevention (DLP) policy engine across endpoints, networks and the cloud.  McAfee Unified Data Protection offers users a single-pane-of-glass to manage all DLP incidents and reporting via McAfee ePO leading to simplicity, increased business efficiency and improved security.
"The new MVISION portfolio of Enterprise products is designed to help our customers stay on top of the evolving security needs, from device to cloud, with a solution that is simple, flexible, comprehensive and fast, so that our customers can act decisively and mitigate risks" said Raja Patel, vice president and general manager of Corporate Security Products, McAfee.
McAfee MVISION ePO, MVISION Endpoint, MVISION Mobile and MVISION Cloud is currently available. McAfee ePO-Unified Data Protection will be available late October and MVISION EDR will be available in Q1 2019.