Highlighting the impact of latest digital solutions that will help the UAE achieve its National Vision of developing a 'competitive knowledge economy' in line with Vision 2021, will be the key focus for Oracle at GITEX Technology Week 2019.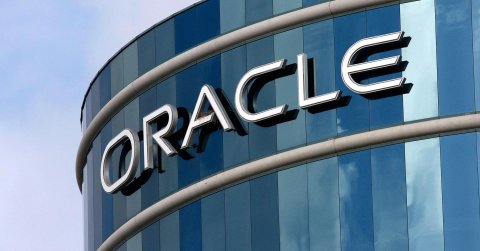 "The UAE's leadership has laid down a clear vision to diversify and develop the country's economy based on knowledge and innovation, and this is aptly supported with various initiatives like the Fourth Industrial Revolution Strategy", said Abdul Rahman Al Thehaiban, Senior Vice President – Technology, MEA and CEE, Oracle. "Digital technologies are at heart of implementing this roadmap and at Oracle we are committed to continuously expand our infrastructure in the UAE, introduce latest digital innovations and help prepare a digital economy ready workforce to help the country achieve its strategic socio-economic objectives."
The World's first Autonomous Cloud operating system; World's #1 Suite of Cloud Native Artificial Intelligence and Machine Learning embedded intelligent applications; Unique Hybrid Cloud solutions; Enterprise Grade Digital Assistant Bot, and the World's fastest Database Machine will highlight Oracle's presence at GITEX Technology Week 2019.
UAE and Middle East Companies are driving major business transformation with Oracle Cloud
Dubai-headquartered Kentech Group, a 100-year-old family owned company that has now evolved into a $300m energy and industrial services provider has chosen Oracle cloud as part of its digital transformation journey and growth programme.
Damian O'Gara, Group IT Director at Kentech Group spoke on the sidelines of Oracle OpenWorld 2019, "Our financial, procurement and HR systems are all needed to be addressed in the cloud platform. We found that Oracle Fusion has richer features than Microsoft and met our requirements and standards."
The Middle East and North Africa (MENA) region's leading FMCG company, Fine Hygienic Holding (FHH), has selected Oracle Cloud Applications to enhance operational efficiency, drive innovation and deliver exceptional employee engagement.
"Fine Hygienic Holding is the region's most recognised and trusted producer of hygienic solutions, serving customers across 75 different countries. Today we are growing at a rapid pace, but we remain focused on delivering agile, best-in-class solutions to our customers", said James Michael Lafferty, CEO of Fine Hygienic Holding. "To efficiently predict and meet customer demands and achieve our business objectives, we selected Oracle to transform and automate our core business processes. Oracle Cloud Applications will help us achieve our goals by driving integration across our organisation".
One of Saudi Arabia's largest educational institutions, the Umm Al Qura University will implement Oracle Autonomous Database to create an integrated digital platform that will help the University deliver seamless and paperless educational services to more than 100000 students across its 36 colleges in 5 campuses.
"As part of the Vision 2030 initiative, the Government of Saudi Arabia is focused on developing at least five universities in the country to be featured amongst the world's top educational institutions; Umm Al Qura University being one of them", said Dr. Atif Al Hijali, Vice Dean – E-Services, Umm Al Qura University, Saudi Arabia. "At Umm Al Qura University, we are fully aligned with the national aspirations and have thus been investing in creating a modern IT infrastructure that will help us deliver a truly digital experience across all our colleges. The Oracle Autonomous Database is helping us create this platform, as the solution enables us to scale efficiently while also integrating vital data with other relevant Government ministries."
The GITEX Experience
A completely redesigned exhibition area with specially designed interactive pods that are optimised for a quicker, attractive and engaging experience will welcome visitors to the Oracle booth in Hall 5 at GITEX Tech Week 2019.