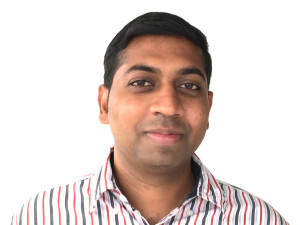 Data centre consolidation is all about effectively utilising data centre resources to meet growing business needs, without increasing its footprint. However, this is easier said than done. Companies – especially large enterprises – keep expanding their data centres in order to meet new business challenges.
They keep adding new hardware boxes to handle the load, which in turn increases the hardware and maintenance footprints, and thereby increases overall opex.
The following steps will help in consolidation of data centre:
Identifying the current capacity of a data centre
Getting a clear picture of its assets & facilities
Adopting new technologies such as virtualisation, SDN & SDDC
Optimising power consumption
Identify the current capacity of the data centre
 Without a clear understanding of how much load the data centre is currently handling and how much it can meet in the future, it is highly difficult to consolidate it. Therefore, first, one must identify how much load the data centre is handling, and its actual capacity. This can be broken down and done in the device level. In most data centres, a greater percentage of devices are underutilised because of over provisioning or improper management.
VM sprawl is a classic example of over provisioning where the number of VMs in a data centre increases rapidly because VMs can be created easily on the fly. Frequent auditing and effective utilisation monitoring of VMs can avoid VM sprawl. Similarly auditing the assets and facilities can help one consolidate the data centre.
Get a clear picture of the assets & facilities
 A full inventory of all assets is highly important before going in for a consolidation. An effective asset management with the entire relationship mapping helps in identifying the devices associated to a particular service. This provides a clear picture of the under-and-over-utilised devices, and helps optimise them accordingly. Asset management helps in understanding the life cycle of each and every device in the data centre. The IT team then can proactively identify the devices that are nearing the end of their life term, and replace them with new devices.
Similarly, knowing how much free space is available in a rack and data centre floor for expansion is also necessary because business needs are dynamic.  Adopt a 3D data centre visual modelling solution over traditional documentation techniques for better visibility into facilities. Having an integrated asset and facilities management solution will make the job much easier. These solutions provide a clear picture of the assets and facilities, and help in consolidating the data centre accordingly.
Adopt new technologies
Latest technologies such as virtualisation, SDN and SDDC play a major role in data centre consolidation. These technologies decouple the compute, networking and/or storage from the underlying hardware and help in expanding services without adding any hardware.
In addition to these, hardware vendors such Cisco and IBM have introduced converged infrastructure devices, which can pack hundreds of VMs bundled with the required networking as well as storage devices in a single rack. These devices are highly agile and compact and help in meeting business needs on the fly without any additional hardware. Though the capex of such devices are high, their ROI is good (177% as per Cisco). They reduce the opex and maintenance costs.
Optimise power consumption
 Data centres spend a lot on energy. Similar to the VM sprawl, the PDUs in the data centre are usually underutilised. The number of servers connected to a PDU depends upon the power unit mentioned in the server's specs. However, in reality, servers consume less power than the one mentioned in their nameplate, and a higher number of servers can be connected to a PDU. Only with the help of a proper power monitoring solution can this be known, allowing PDUs to be utilised more efficiently.
In most data centres, 37% of the total power is supplied for the cooling devices such as CRAC, as opposed to actual computing devices such as the server and router. By efficiently monitoring the hardware temperature of the devices and fixing the issues that cause the temperature to increase, one can decrease the power consumption of cooling devices by more than 30%. This reduces the need for more cooling devices. On the flip side this also helps to stack a greater number of racks in a data centre.
The benefits of data centre consolidation include:
Reduced data centre operational costs
Reduced data centre footprint
Reduced maintenance
Improved energy efficiency
Optimum use of devices
Best-in class & scalable DCIM solution
 A comprehensive DCIM solution is necessary to consolidate the data centre in addition to what I have already discussed. DCIM provides IT operations management, asset & facilities management, and energy management. This will give the IT team a birdseye view of the data centre in order to consolidate it.