The UAE has an excellent reputation for personal safety, but there are times when any of us might feel ill at ease walking down a street.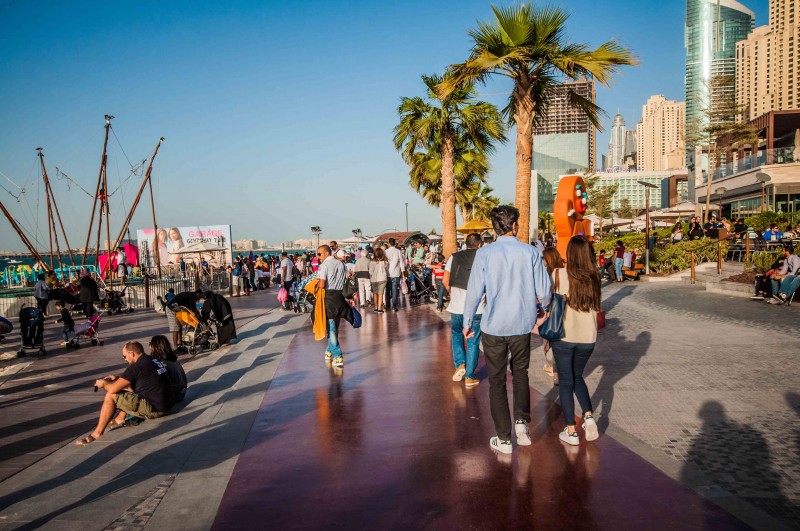 Perhaps we are making our way through a dark alleyway in the early hours of the morning, or simply finding ourselves, after dark, in an area that just doesn't feel right.
It is for circumstances like this that the German electronics and engineering company Bosch has launched its Vivitar app, which it describes as a digital guardian angel.
It allows users to share their GPS location with friends or family members who also have the app and who receive a push notification when triggered by the user. The user can begin an emergency countdown where they feel unsafe; once this reaches zero, a call to their friend or relative is triggered.
"You have your safety net … You're not alone; you can be accompanied by these people." said Roland Huppmeier, a project director at Bosch Healthcare Solutions.
Vivitar was one of Bosch's products on show at the company's recent ConnectedWorld Internet of Things conference in Berlin.
Launched in January 2017, it can be used with a monthly subscription service that allows for emergency notifications to be sent to a Bosch assistance centre, who can in turn alert local emergency services. It is on the market in the UK and Germany but could be made available more widely.
"Potentially we could make it available in the Middle East; we would have to see [about] the service agents. The service is provided by the Bosch service organisation; they have call centres all over the world," said Marius Millard, a marketing and communication staff member at Bosch Healthcare Solutions.
The system is not just there in case the user feels threatened by other people; it can also prove helpful – perhaps even life saving – if he or she suffers injury. For the system to function, a mobile phone signal is necessary.
"You're out jogging in the forest and you sprain your ankle and you have no idea where you are. With the GPS communication service, a lot of precious time can be saved when the emergency services know where they have to go," said Millard.