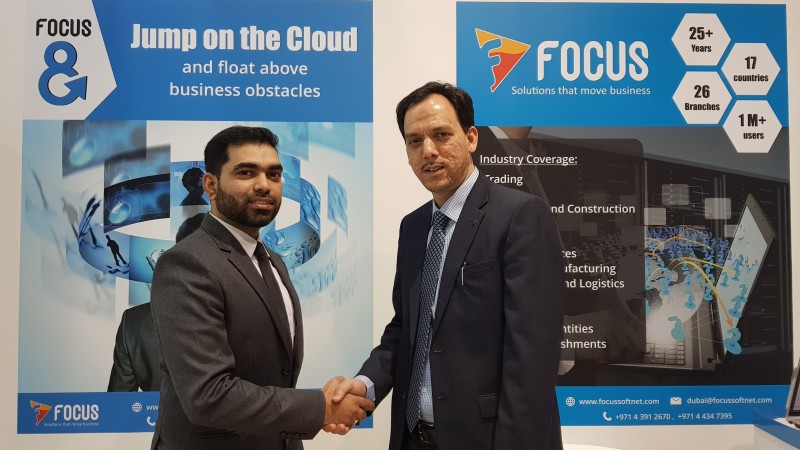 Software development firm Focus Softnet has signed a franchisee agreement promising ICT professionals Syed Safdar Ali and Fateh Ali to launch Focus Softnet New Zealand, which will act as a hub to promote the company's entire range of enterprise and vertical-specific solutions as well as offer customers a full range of services
Mohammed Jawad Ali Khan, CEO, North America and APAC, Focus Softnet said, "As part of its growth strategy, Focus Softnet has been continuously expanding its market presence on a global scale and is now entering the New Zealand market, which is a new market for us. We felt it is important to have a local team with a tremendous wealth of experience in the ICT and software industry and Fateh Ali and his team were a perfect partner to drive our business in the country. Hence, we signed a franchise agreement with them to launch Focus Softnet New Zealand as a franchise entity under the Focus Softnet umbrella."
"Syed Safdar Ali and his team have the market knowledge, experience and expertise in deploying enterprise and mid-market software solutions across verticals such as government, manufacturing, retail, trading, healthcare across New Zealand. We are confident with their experience and expertise powered by Focus Softnet's customisable range of best-in-class solutions, Focus Softnet New Zealand can change the landscape of business administration in the country," Khan added.
Focus Softnet offers a wide-range of solutions that integrates people and technologies to deliver quality products and innovative solutions to business challenges across the world. Focus uses the latest technologies to develop their products and customises them by offering regional specific features, which reduce the time of implementation.
Fateh Ali said "We are happy to sign this franchise agreement with Focus Softnet, which is a reputed developer of business software solutions. The company understands the challenges of today's competitive business environment and the need for innovation, and to help address those challenges, it offers custom-built IT solutions to help organisations focus on what they do best – to drive business and accelerate their success. This combined with their dynamic team was the primary reason we signed on Focus as we were confident that we will not only get top-notch business software solutions but also a solid support system to help in seamless deployments for our customers. This will play a pivotal role because many local businesses do not have great support on their existing solutions and with Focus, we can offer that support system integrated within their whole sales channel."
As New Zealand tops "World Bank's ease-of-doing business" in 2017, there is high probability of Focus Softnet to get an environment which is more conducive to starting and operating a local business within New Zealand. A healthy business environment which is a key initiative of Focus Softnet has a strong effect on economic growth of the country. Syed Safdar Ali with his constant demand to deliver new prospects and generate leads, will dedicate proper amount of focus, time and effort to his clients, said the firm.
Focus Softnet New Zealand will promote the brand through participation in exhibitions, vertical-specific events, road-shows, seminars and through digital marketing and social media. "Through our participation in events, we will showcase Focus Softnet as an established global brand, which has been serving customers over the last 25 years. So, from that perspective, our customers in New Zealand will have an assurance that they are dealing with a global leader that is bringing their global expertise with solid local support," Khan added.