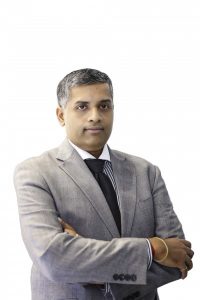 Cybersecurity vendor for phishing readiness and security awareness automation PhishRod has signed up with Redington Gulf to be its authorised distributor across Middle East and North Africa region. The partnership is aimed to leverage the strong footprint and experience of Redington Gulf in value distribution coupled with solutions from PhishRod for phishing readiness, security awareness and advisory management, said the company.
Ali Abid, chief commercial officer, PhishRod said, "Despite having the most complex and advance technology based solutions in place, organisations keep suffering from cyber attacks. Its simply because that the hackers now target the end-users. Socially engineered attacks such as phishing are becoming the most widely used mechanism to drop malwares."
He added that in the current threat landscape, technology and process are important but no cybersecurity strategy would be a success without engaging the end-users.
"We are extremely excited to announce this partnership with Redington to achieve our common goal that is to prepare end-users to take on the fight against cyber attacks."
According to the company, PhishRod helps organisations to identify vulnerable end-users and automates the entire cybersecurity awareness programme. PhishRod suit comes with PhishRod Simulator to identify vulnerable end-users and determine phishing index of an enterprise. PhishRod Security Awareness Manager is a complete solution for analytics and KPI driven cybersecurity awareness across the organisation while the PhishRod Advisory Manager helps to cascade the threat intelligence to the end-user level using the PhishRod Reporter. PhishRod supports both English and Arabic language for security awareness and comes with both on premise and cloud-based solution.
Ramkumar Balakrishnan, president, Redington Value Distribution said, "Analytics driven phishing readiness and cybersecurity awareness is a high growth area in cybersecurity. We are glad that we have PhishRod onboard now that covers the people part of cybersecurity strategy from a 360-degree perspective. We are looking forward to work very closely with PhishRod to expand this portfolio across the Middle East and North Africa region."