Travel tech giant Sabre has appointed Raymond Vrijenhoek as vice president for Sabre Travel Network Middle East (STNME) effective January 2, 2018. In his new role, Vrijenhoek will lead customer engagement and business development across the Middle East and accelerate Sabre's growth in the region.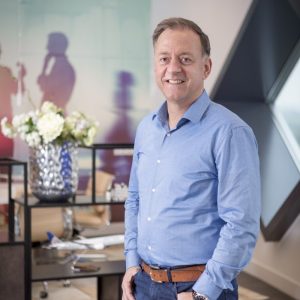 "Raymond's vast industry expertise, entrepreneurial approach and results-oriented management style make him the ideal choice to lead our team in the Middle East, one of Sabre's core growth regions," said Roshan Mendis, senior vice president, Sabre Travel Network. "With its expanding technology infrastructure and an appetite for travel, the Middle East presents a significant opportunity for sustained growth. Online travel is currently growing at more than 20 percent year-over-year, with new online travel agencies entering the market and offline travel agencies adopting a hybrid model or entering the online space. Raymond will be instrumental in leading the region through this digital evolution, while ensuring premium service for our customers."
Vrijenhoek joins Sabre from Otravo, a leading online travel agency group in Benelux and Scandinavia, where he served as CEO. He previously held senior positions at Travix International, Beins Travel Group, Amadeus and airlines like Canada 3000 and Transavia.com where he gained extensive experience in commercial operations, digital marketing, e-commerce, online travel, aviation, and distribution. Vrijenhoek graduated from the vocational school for travel agency business in Leiderdorp, the Netherlands.
"I worked closely with Sabre while leading Otravo and was impressed by its innovative approach, wide portfolio of products and dedicated team," said Vrijenhoek. "During that collaboration, our online travel business grew at a substantial rate, which I attribute in part to Sabre's technology. I am thrilled to join one of the fastest growing regions for Sabre and to lead the talented, ambitious STNME team."
Vrijenhoek will move to Bahrain to begin his new role on January 2, 2018.