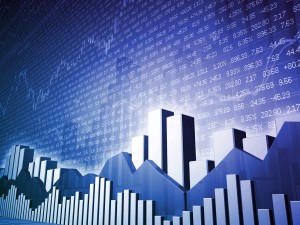 Storing data is one thing, but how does a company actively gain intelligence from analysing the data and then pump it back into the company to achieve business gain? Ben Rossi speaks to industry experts to understand what importance enterprises should be placing on business intelligence and the best ways to implement it.
Data has been mentioned more times this year than most people would wish to hear. Whether it is virtualising data servers, storing data in the cloud or the big data explosion – there's no other word that has been escaping the mouths of IT players at such ferocious frequency as 'data'.
However, this will – probably to the relief of most readers – be the last mention of virtualisation, cloud and big data in this feature, because it is in fact business intelligence (BI) that Gartner predicts will remain one of the fastest growing software segments over the next five years.
Gartner also predicts that companies that implement the solution, which ensures enterprises are making use of the hoards of data that pour through their organisations every day, will financially outperform those that don't by 20%.
"We would rate the importance of such a solution as being absolutely critical for companies to thrive in the future. Having an understanding of who are your important clients and how to best serve them is certainly a crucial competitive differentiator for organisations," says Philip Roy, director of the data computing division at EMC.
Hammad Bin Arif, technology solutions manager at Emitac Enterprise Solutions (EES), says BI enables better business decision making and organisations that fail to properly implement it put themselves at a competitive disadvantage.
"Business intelligence plays an important role in helping organisations from all industry verticals to meet their short and long-term strategic goals. In business, it is imperative to know everything about your product, operations, market and competitor," Bin Arif says.
"Furthermore, there is a recent trend of using BI to get better understanding of the KPIs that drive the business successfully. Organisations can only be successful if they are able to assess their readiness for overcoming the challenges posed by business realities, and take a holistic approach to anticipate hidden costs and leverage best practices," he adds.
Convincing management
Despite CIOs recognising the benefits of business intelligence, sometimes it can often be difficult to sell the value of a solution to the key management decision makers. However, Bin Arif says management buy-in is very critical for any BI project to succeed.
"The CIOs can convince the top management only if they have the right understanding, appropriate strategy and suitable tools in place to implement it. Hence, CIOs must consider business value, bottom line, data-quality, choice of vendor, investment and have a proper understanding before starting the BI journey to ensure that it does not end up in a failure," he says.
"Considering various purchase approaches like build vs. buy and implementation focus like customers, operations or financials, the typical payback period for business intelligence projects varies from anywhere between one to three years. Successful BI implementations have yielded as much as 1000% value over five years," he adds.
Neil Chandler, research director at Gartner, says the research company has identified a suitable tool.
"Gartner has defined a business intelligence specific ROI calculator that can help measure the benefits. The calculator is split into direct benefits – reduced FTEs, lower infrastructure costs, less maintenance and admin – and indirect benefits – increased revenues, alignment with business goals, improved workflow and processes, and reductions in user time," Chandler says.
Roy adds it is important – as with any other project – to set the right expectations and closely monitor execution against these  set objectives.
"Some explicit measurement needs to be defined with stakeholders so they can see how this work has – or has not – had a positive impact on the business, at particular points in time," he says.
He cites an example of such an approach: "All data is to be loaded before 8am periodically or the depth of report is to be increased and models need to be run daily. Then, for each of the initiatives, specific and measurable KPIs need to be set. Churn is to be reduced by 5%, fraud by 10% and penetration of the marketing campaign needs to reach 40% after segmentation is rebuilt."
Metrics
Another key selling point of a business intelligence solution is the long term cost reduction for the organisation.
Kevin Ashby, application platform marketing manager at Microsoft, says it significantly increases efficiency within
the enterprise.
"I think you've got to look at it in terms of if you were going to analyse and use data through more traditional approaches or approaches you would have used a few years ago, how long would it take you to go through the cycle of creating and reporting? Now you can do these things much quicker and easier – so there's definitely an element of cost reduction," Ashby says.
"You can then measure the business impact of this is by looking at is as being able to answer questions you couldn't answer before and what you can then do with that knowledge. If that allows you to, for example, get something out to market quicker – then you're more reactive and agile," he adds.
Chandler says in most cases the full benefits cannot be predicted but emerge during usage and drive additional performance improvements. But Thomas Popp-Madsen, manager of enterprise performance management at Oracle, says there is a bottom line.
"The bottom line is the mitigation of risk. By having end-to-end visibility and control of the financial close and reporting processes, finance executives can avoid undesirable surprises, ensure regulatory compliance, have confidence in their numbers, and complete the close process faster. During intraperiod financial cycles, operational dashboards and reports give corporate and divisional finance professionals views of ongoing financial performance so they can spot potential issues and take corrective action before the period-end close is processed," Popp-Madsen says.
He adds that, despite the clear benefits of BI, many companies are still not implementing, and many that do are falling short of the aims.
"Digital data volumes are increasing tenfold every five years, and yet a majority of executives say they are not getting the information they need to make important decisions. In spite of the widespread implementation of analytics, its promise of operational effectiveness has not been fully realised. According to a recent survey, adoption of BI remains surprisingly low—reaching only 25% of potential users," he says.
"For many, the BI tools available are difficult to use, slow to respond and the content they deliver is of little relevance. As a result, business users default to making decisions based on incomplete information or a gut feeling. The same survey also noted that while 26% of respondents reported that their BI deployments were successful, the vast majority of BI programs are falling short of their potential to increase revenues, improve customer service, reduce costs, and use strategic insights to create innovative new products or services," he adds.
Challenges
These aren't the only challenges vendors says enterprises come across with business intelligence solutions. Bin Arif emphasises that BI relies on data collected from other systems, so the quality and availability of the data is highly important.
"Data quality should be built into processes so that data is correctly captured and stored and errors are not introduced to other processes that use the same data. At the same time, the data has to be properly integrated. Lack of management support and changing the information culture of an organisation has normally been an unrealistic goal in a short term," he says.
Chandler adds that IT departments will always struggle to sell BI to the business users and that many BI programs get stuck in 'reporting'.
"BI is better adopted when 'pulled' by the business in aid of specific business issues rather than 'pushed' by IT. Organisations must see beyond traditional approaches and incorporate more sophistication such as packaged applications and analytics," Chandler says.
"Technology is rarely the culprit if the BI program is considered a failure. It is mostly organisational resistance generated as a consequence of an IT-only approach.  A hybrid business and IT competency centre developing and executing on a business centric strategy is the optimal approach," he adds.
To get around these challenges, there are plenty of suggestions of best practices from vendors too, in order for an enterprise to get the most out of a BI solution.
Ashby says companies have to look at the quality of data that comes in and "cleanse" it to make it useful to them.
"You need to look at it in terms of if you are getting lots of different data from lots of different places, how do you make sure that you don't get duplication. Make sure you can deduplicate properly if that's the case. You also should make sure what you're doing to cleanse the data works in a sensible way," he says.
Bin Arif believes the key is to avoid the enticement of tackling every issue at once.
"A better approach is to start with a smaller implementation that targets a high impact business function and can demonstrate good ROI in quick time. The incremental approach is critical when each investment must show a rapid return. Simple user interfaces help reduce or even avoid training costs," he says.
"Involving business users in the system design, ideally starting with a prototype and then a pilot run are also important. A growing number of users are now using mobile devices for their professional tasks and BI solution should provide controlled empowerment to users for democratisation of information assets," he adds.
Commitment
Companies can get the most out of BI by working closely with the business stakeholders to analyse success stories, Roy says. "Then enrich over time as confidence and understanding of business intelligence grows," he adds.
Chandler advises companies to develop and execute a phased multi-year BI strategy in the context of meeting specific, measurable and timely business goals.
"Establish a hybrid business and IT competency centre. Envisage a wider business analytics scope incorporating BI, analytics and performance management on a well established information management foundation," he says.
He adds that is important to remember a BI program is never finished. "Yes, it will have peaks and troughs of activity but it will last indefinitely as the business needs will change," he says.
There must be a continuing commitment and support from both multiple departments of a company to ensure BI is a consistently useful tool, Bin Arif says.
"Business Intelligence is in a way a decision support system. The commitment and sponsorship of senior management is utmost important. Having strong management backing will help overcome shortcomings of the project. Companies should note that even the most elegantly designed DW/BI system cannot overcome a lack of management sponsorship.  It is important that the management has a clear vision and idea of the benefits and drawbacks of implementing the BI system in the organisation," he says.
"However, the commitment not just lies in the management team. From operational users to knowledge workers to power users and executive users, everyone has to do their bit to ensure its success based on usage. Collaborative decision making is also important aspect of BI and teams are usually empowered and expected to measure their own performance. Executive users can take the advantage of mobile BI to quickly identify problem areas and take action accordingly," he adds.
Finally, Roy says that the team analysing data coming in must never take their eyes off of the goals and needs of the business.
"Context is everything when it comes to business intelligence. What is required both of the end-users and the IT department supporting them, is to make sure that all results that come out, are used to feed and reinforce the strategy of the company. End-users need to closely monitor that what is analysed is analysed for a reason and fits in with the overall goals of the company," he says.