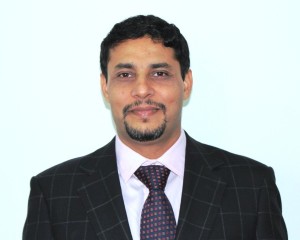 Planning and strategising for IT infrastructure is always a daunting task, with technological and financial challenges that may crop up. The data centre manager's to-do list is exhaustive, spanning from security and access controls to temperature control and facilities management.
With more and more organisations moving to a data centre lease model, choosing the right data centre services provider becomes imperative because shifting from one data centre to another is not only time consuming, but also very expensive. With so many providers offering a wide range of services, it becomes critical to ask the right questions before selecting your preferred data centre provider.
What percentage of uptime can you guarantee?
Depending on your core business needs, you must assess the potential hosting provider's data center tiers, which determine its quality and reliability as well as its capability to host your unique requirements.
Can you scale-up as needed?
Does your data centre hosting provider have the capacity to keep pace with your business as you expand? Will it be able to meet your data storage needs for the next 10 years? When businesses expand and grow in a dynamic market, a good hosting services provider will have the wherewithal to upgrade your IT ecosystem conveniently and in a cost-optimised manner.
Do you hold any industry specific certifications?
Customers looking at a hosting service provider are more at ease with a company that is certified through stringent auditing and follows industry best practices for service delivery and support.
Who are some of your customers?
The potential data centre provider should be able to tell you about the customers they have worked with. They should be able to talk about some customers who have deployed the same solutions that you are looking to address. Ask the vendor for some customer references and obtain additional references through your own network.
What type of Service Level Agreements (SLAs) do you provide?
Your provider should be able to offer a concrete SLA, addressing all aspects of hosted data centre services such as power and cooling, network connectivity, and server hardware, with a well – defined credit/rewards mechanism.
What about support and security?
While choosing the right service provider, you will need to know the level of security and support that they offer. It is important to know the number of support agents the company has and if they are certified, trained and experienced. Also, you must understand the escalation process if an issue arises. Learn as much as you can about their support desk and its location —offshore or onsite, and whether it is available 24 hours a day all year round.