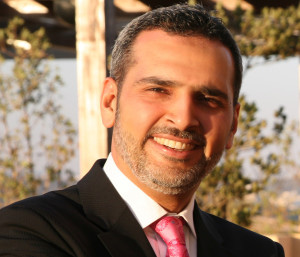 Distributor and technology solutions provider Scope Middle East has announced that it has been signed on as a distributor for VSS Monitoring in the Middle East.
As per the agreement, SCOPE will be responsible for promoting and distributing VSS Monitoring's family of network packet brokers.
"Our partnership brings together SCOPE's expertise of operations in the Middle East and portfolio of security tools with VSS Monitoring's leading network packet broker (NPB) solutions, providing large enterprises and service providers with the visibility and scalability to optimise their network performance and security tools," said Firas Ghanem, Regional Sales Director, Middle East, VSS Monitoring. "Our investment in SCOPE reflects our commitment to our partners' success, through programs, training and support to accelerate their business growth."
As part of its channel enablement programme, VSS Monitoring will provide SCOPE and its resellers with channel partner support through its partner portal, including access to technical pre and post-sales support and marketing resources.
Regular training and certification programmes will be held to train partners, and VSS Monitoring and SCOPE will collaborate to develop a network visibility practice.
SCOPE will focus its efforts on large enterprise companies and service providers that have security tools and require high performance and massive scaling capabilities.
"VSS Monitoring is a great addition to our portfolio considering the vendor is a world leader in network packet brokers," said Fadi AbuEkab, CEO, SCOPE ME. "The Middle East has great business potential for VSS as regional organisations are in the process of upgrading and modernising their existing data centres and network infrastructure and are looking to implement the latest network performance monitoring tools and security solutions. We see a very healthy uptake of the company's solutions as we make concerted efforts to increase brand awareness."