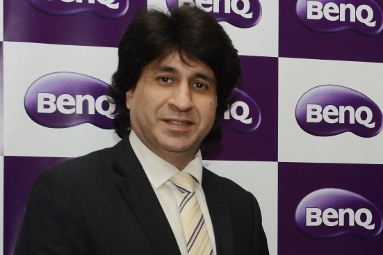 BenQ is named the top player in the UAE video projector market with 25 percent market share, according to the latest report released by Future Source Consulting, for Q4 2015.
Manish Bakshi, Managing Director, BenQ Middle East and Turkey, said, "The video projector market in the UAE is highly competitive with many players and we are proud that our video projectors are leading the market with a 25 percent share. We offer a wide range of projectors for corporate, education, home theater and home entertainment, bringing images to life with utmost clarity and life like colour. Our projectors are also popular for their interactive features, allowing for group collaboration, contribution and co-creation with touch screen and wifi compatible projectors."
According to BenQ, they are committed to innovation in projector technology. Recently, the company launched their new home video projector series with Rec. 709 technology- the international HDTV standard to guarantee accurate reproduction of cinematic color. In addition to delivering stunningly true cinematic colors, select models feature a 1080p full HD optimised optical system for unmatched picture clarity and detail along with lens shift, side projection, short-throw technology, big zoom, as well as Full HD wireless connectivity and user-friendly interface.
"Our affordable price and high performance offering makes us the projector of choice in the market," Bakshi added.