DIFC Dispute Resolution Authority (DRA), as part of its most recent initiative and partners, aims to explore the impact of emerging disruptive technologies for lawmakers and legal systems.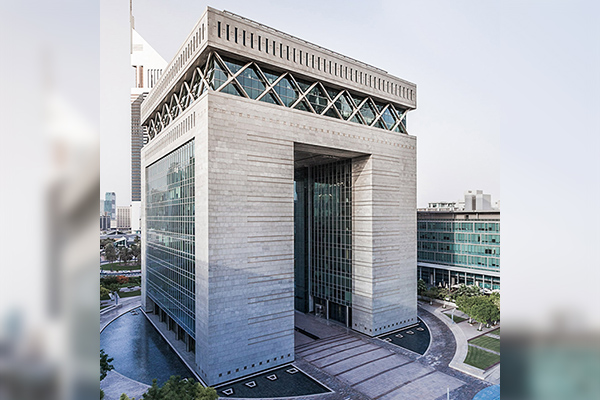 The DIFC authority and the Maastricht University's Faculty of Law have signed an agreement that will reinforce existing work by the Courts of the Future Forum – a joint initiative between DIFC Courts and Dubai Future Foundation –  to explore new ways to facilitate safe pre-legal innovation.
The agreement will reinforce existing work by the Courts of the Future Forum, which focuses on three key areas. First, creating legal clarity to ensure that valuable and innovative intellectual property created by entrepreneurs and investors is protected. Second, it coordinates international efforts to ensure that courts and legal systems understand likely future developments in technological innovation and online consumer behaviour. Lastly, the Forum investigates the development of smart dispute resolution services.
Michael Hwang SC, Head, DRA, said, "In 2017 we made a strong commitment through our Courts of the Future Forum to unlock the power of innovation and disruptive technologies to transform the court experience for end-users and the wider legal sector. By signing this strategic agreement with Maastricht University, complimentary research, knowledge and skills will be harnessed to advance the relationship between law and technology and the future administration of justice."
The Memorandum of Understanding (MoU) was signed during a hackathon organised by the independent law and technology community Technolawgeeks, with the support of Maastricht University and the Brightlands Smart Services Campus.
Themed as 'Rethinking Justice', the hackathon covered four different challenges: The Hague Institute for the Innovation of Law (Social Justice challenge); eBay (E-Commerce Conflicts challenge); Dubai International Financial Centre (DIFC) Courts (Courts of the Future challenge); and Maastricht University's Institute of Data Science (Data-Driven Justice challenge).
Maastricht University's Faculty of Law is currently developing a research programme on law and technology that will play a pivotal role in driving collaboration with DIFC Courts. Plans for shared initiatives in the fields of law and technology will enhance research, knowledge and awareness of how law and technology interact with each other to support access to justice.
Jan Smits, Dean, Faculty of Law, Maastricht University, said, "The DIFC Courts' appetite for creative problem solving and pioneering technology has put innovation at the centre of its achievements. This collaboration agreement signals our commitment to share our expertise with global partners to explore and evaluate the future path for legaltech."