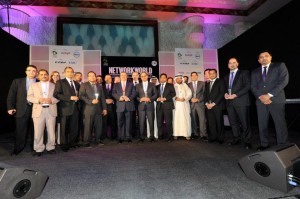 The nomination deadline for the upcoming Network World Middle East Awards has been extended from February 28 to March 6. 
Those who wish to nominate can download the nomination form here, and send it back to jeevan@cpidubai.com before the deadline. For vendor nominations, download this nomination form.
Recognising both users and vendors, the Network World Middle East Awards recognises innovation on both sides of the industry.
With most organisations having to re-evaluate their priorities when it comes to implementing IT projects, this ceremony looks for projects that use technology to improve performance, enhance business efficiency and contribute to the bottom line.
The ceremony also features vendor awards, in which we look for products and services that offer users real bang for their buck and help them chart new paths to business efficiency and cost savings.
Last year's event saw 22 companies, being given the top honours for innovation and excellence. The winners were chosen from among 70 finalists, who in turn were chosen from around 200 nominations.
Following on from the success of the previous three events, CNME is now looking for the most innovative networking projects, and the technology providers behind them. If your organisation has implemented technology innovations that produced measurable results in enabling or leading the way to your business's great success, you could be a recipient of one of these prestigious awards.