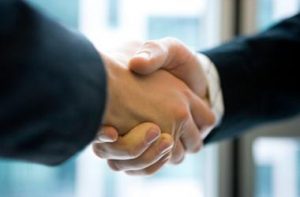 Hubnetix, a global manufacturer of structured cabling systems, network cabinets and racks, active devices, UPS systems and security surveillance products has announced a new partnership with the Middle East distributor, Ethos Technologies. Through this distribution agreement, Hubnetix will stabilise and strengthen its marketing and distribution channel in the United Arab Emirates and extend it to other Middle East countries over time.
Hubnetix's latest product range to be distributed by Ethos Technologies includes LANline, CABline, NETline, POWline and VEUline.
LANline cabling systems offer a broad range of flexible and cost-effective data and voice communications solutions that meets and complies with industry standards.
CABline cabinets and racks offer the ultimate solution for management of fibre and copper in data centres and telecom rooms.
NETline covers wireless network products, routers, core switches, ethernet switches, PoE switches, powerline adapters and network cards.
POWline provides high quality uninterruptible power supplies and emergency standby power protection systems.
VEUline has been developing and manufacturing complete solutions for CCTV surveillance.
Muhammed Shabeer, regional business director, Hubnetix Middle East. "We are delighted to be partnering with Ethos Technologies for the distribution of our product range. This strategic partnership will strengthen the distribution network of our products, bringing it into more markets and to more customers across the region. With Ethos we are able to deliver outstanding support to the channel partners and customers".
Shabab Kasim, regional business manager, MEA and Asia, Hubnetix said, "We are set to increase our presence in the market with the planned launch of further products during 2018. The partnership with Ethos Technologies is the latest piece of our partnership ensuring that we now have agreements with a strong mix of both specialist and broad-line distributors."
Imtiaz Ghani, general manager, Ethos Technologies, said, "Hubnetix is a highly versatile, progressive and innovative manufacturer with a big future and so we're proud to be able to use our proven expertise and experience in the marketing/distributor channel to help bring these virtues into focus."