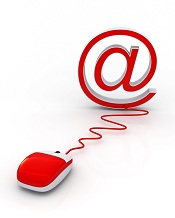 ITWorx, a leading professional software services provider in the Middle East, has announced the successful delivery of eServices and Shared Services for Dubai's Department of Economic Development (DED). Responsible for business registration, licensing, commercial compliance and consumer protection, DED was seeking an e-transformation for its services to empower its customers with multichannel e-services.
Complying with DED Dubai existing website design and user experience standards, ITWorx provided enhancements and improvements to their current portal. Using Microsoft Dynamics CRM 4.0 and Microsoft SharePoint, new modules for messages and newsletters were added, and several eServices were revamped.
Added to that ITWorx contributed to the DED Shared Services Initiative by automating several internal workflows. Leveraging Microsoft Dynamics CRM 4.0 capabilities, ten internal services were automated, spanning across purchasing, human resources, administration, and finance services.
"We in the Department of Economic Development (DED) continuously seek providing better services for our customers. We select our partners who share the same vision of not just developing a software solution that can fit any sector, region, or customer, but a solution that is natively-built around the end user's needs. ITWorx team has quickly grasped our requirements in developing an effective and efficient customer relationship management, and e-services management solution." Mohammed Shael Al Saadi, CEO – Registration and Licensing Division Dubai Department of Economic Development.
"ITWorx team has shown excellent quality standards in terms of deliverables, time frame commitment, technical support and adoption. The team was able to work in complete synergy with our technical teams and collaborate to bring this project to light in a record time." Abdulla Hassan, executive director – IT Dubai Department of Economic Development.