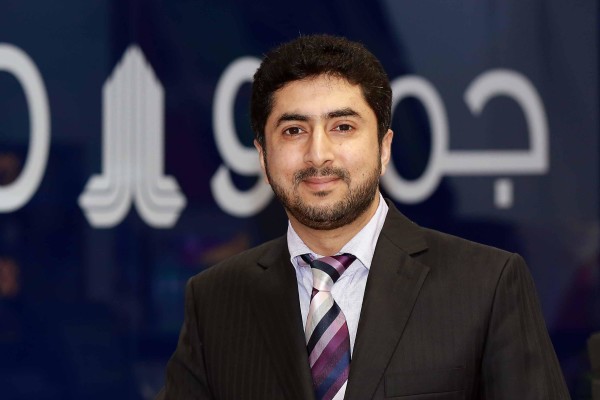 Jumbo Electronics has announced a range of competitive offers and promotions featuring the latest products in the market at this year's Dubai Shopping Festival.
This year, Jumbo has lined up more offers than ever before on all major categories such as tablets, smartphones, laptops, wearables, cameras and TVs as the company celebrates its 21st year as a Key DSF Sponsor.
Jumbo's key promotion this year is called 'DSF Gold Bonanza', where 32 lucky daily winners will be rewarded with 10 grams of gold each, and 4 weekly winners will be rewarded with 500 grams of gold each.
Vishesh Bhatia, CEO Jumbo Group, says, "Jumbo Group is delighted to be a part of another season of DSF – Dubai's busiest shopping season, with a host of exciting retail and entertainment offerings and to have the privilege to be a key sponsor of this iconic global festival once again.
"As one of the most anticipated retail events in the world since its inception, DSF has played an instrumental role in raising Dubai's profile globally as a city that is home to the best brands, outlets, malls, and entertainment," he added. "We are proud to once again be part of the season this year and providing Jumbo with a strong platform for growth. DSF 2015 brought about a sales increase of 15 per cent for Jumbo, and an increase of 10 per cent in comparison to the average sales month. In the 2016 edition of DSF, we are anticipating a similar growth pattern. "
Nadeem Khanzadah, Head of OmniChannel Retail, Jumbo Electronics, says that there is a real hunger among the public to replace and buy the latest electronic products and this is a trend that Jumbo expects to see continue into 2016.
"Global brands are launching new products in the market at a faster rate, influenced by the fact that MENA consumers are tech-savvy and have high spending power. Moreover, the UAE continues to grow its popularity as a shopping destination, further boosting technology spending." Khanzadah also believes that wearable technology will be a growing trend in the future. "As smartphones continue to dominate in the consumer electronics retail sector, another upcoming segment is wearable technology which has grown exponentially in recent years. Smart watches, the companion devices for smartphones, will potentially replace fitness wearables by 2017 and are a high-growth segment.
Jumbo's DSF product bundles at a glance:
With TVs – Get an LG 55EG910 with a Microsoft media key pad and a Sennheiser Wireless TV headset at a saving of 20 percent.
With smartphones – Get a Samsung Grand Prime G531 with a Cruiser Premium watch at a saving of 56 percent.
With cameras – Get a Nikon 5200 + 18-55 NVR Lens with 16GB memory card, tripod, 500GB hard disk, Tamaron 70-300 lens and a Nikon school voucher at a saving of 63 percent.
Jumbo estimates the sales growth in the smartphone category to be approximately 20 per cent during 2016, and the growth for wearables to be 100 per cent.