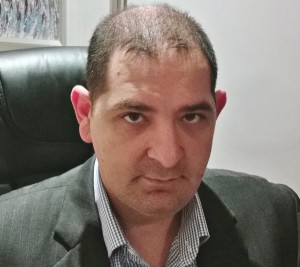 Ricoh plans to launch five new printer ranges for its retail and reseller channel across the GCC at its channel partner events in Qatar and Kuwait. The channel seminar in Dubai was hosted at Emirates Towers, last month. The company will host the next ones in Kuwait on 21st April and in Doha on 24th April.
The new printers on demo at each of the events include the Aficio SG 3110N Wi-Fi enabled GelJet printer, the space-saving, cost-efficient, 4-in-1 multifunction Aficio SP C240SF, the SP 201N black-and-white A4 laser printer for small offices; the mono colour, laser multifunction SP 204SFN printer and last but not least the small, smart and energy-efficient, SP 311SFN multifunction printer designed to impress.
Ahmed Kamal, Regional Sales Head for Middle East & Africa at Ricoh's International Division, said: "While these printers have been available in other regions around the globe, they are being introduced to this market for the first time. We think our printers will bring additional revenue opportunities for our resellers across the region. We will also be introducing our new partner support programme at these events.
The vendor's new partner portal is a one-stop-shop for information on the Ricoh's latest technologies, product information and marketing tools and materials. The company said it will work closely with its distributors, Supra and FDC, to create awareness of the products and services available to IT channel across the region.
According to the vendor, it has a product portfolio suitable for all market sectors and compelling partner programmes for resellers. It offers a strong alternative to some of the established consumer printer brands, allowing partners to achieve a more balanced portfolio, it said.
Ricoh will be giving away a free printer to every channel partner that registers and attends these events.