Smartworld has entered into an agreement with Omniyat Properties to provide customers based in the developer's One Business Bay and Bayswater buildings in Business Bay with advanced Information and Communication Technology (ICT) services.
Omniyat has a portfolio of nine commercial, residential and mixed-use developments in the UAE designed by world-leading architects and supported by international, best-in-class consultants.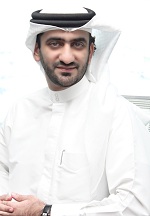 Ahmed Al-Ansari, board member of Smartworld
Smartworld will provide clients based in Omniyat's commercial properties with a wide range of Managed Communications Services that include SmartBox, a complete managed "office in a box" solution that can provide businesses with all the ICT tools they need to run their day to day operations without any additional hardware or software; Smart Hosted UC services where customers can buy unified communications services in the same way that they buy and pay for their utilities. i.e. 'just pay for what you use'; and Smart Enterprise UC where customers can enjoy the same benefits as Smart Hosted UC Service except that the services are provided at the customer premises. In addition, Smartworld will also offer Smart Desktop, the complete desktop management solution for all complex desktop supply and support requirements.
Ahmed Al-Ansari, board member of Smartworld said: "We are seeing rapid growth and adoption of Smartworld products across multiple verticals in the Gulf as businesses strive to develop efficient practices to expand and build their competitive advantages. Smartworld is one of the few 'local' start-ups in the area of managed services and the only company in this industry that has successfully developed multiple businesses based on different technologies, business models and customer value propositions. We are delighted to sign this agreement with Omniyat and look forward to providing premium services at optimal costs to our clientele."