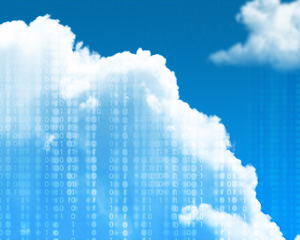 Microstrategy is hoping to get its BI (business intelligence) software in front of people looking to get more out of Microsoft Excel with a new service, Cloud Personal, that is being offered at no charge.
In public beta as of yesterday, Cloud Personal allows users to send their data to Microstrategy's data centre, run it through a series of visualisation tools and then share the results with others through email or social networking sites, according to a statement.
It works with Microsoft Excel files that are organised in tabular format and have only one row of headers. "At this time, we do not support crosstab data or files in other formats," Microstrategy said in a FAQ document.
Cloud Personal can also work with public data sets, such as those found on government websites like Data.gov, Microstrategy said.
A security framework gives users the ability to decide who is able to see the reports. Users can also revoke the right of particular individuals to see dashboards at any time, the company said.
The service runs entirely in a browser, with no need for a local install, but Flash is required, Microstrategy reps said. Apple iPad users can access the dashboards with a mobile application available at no charge.
Microstrategy wants users to submit "their most insightful visualisations" to a website for use by anyone. Some 20 sample dashboards are already available there.
Cloud Personal takes a cue from companies like Tableau, which has offered a free version of its data-visualisation tools for some time. Along with raising awareness of a vendor's products, the general thinking with such services is that users will get hooked on the functionality, leading their companies to license a paid edition.
The service is also Microstrategy's latest move in the direction of "self-service" BI, or tools that business users can adopt without the help of IT staff.