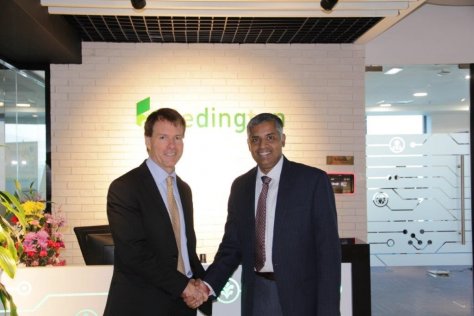 Regional value-added distributor Redington Value has announced that it is the current exclusive distributor for the Middle East and Africa regions for MicroStrategy, a global provider of enterprise analytics and mobility software.
Redington Value's business partnership with MicroStrategy comes at a time when leading companies operating in the Middle East and Africa are increasingly seeking a modern analytics strategy and comprehensive platform solution to drive their digital transformation initiatives and empower their employees with the insights they need to make data-driven decisions.
Global research firm IDC's Worldwide Semiannual Big Data and Analytics Spending Guide predicts that revenues for big data and analytics in the Middle East and Africa regions will grow to $3.2 billion in 2020, which represents a compound annual growth rate of 10.0% over the 2016-2020 period. According to IDC, when it comes to the technologies used in big data and analytics implementations, a significant portion of investments is focused on IT and business services followed by software.
"Our customers across the Middle East and Africa can now tap Redington Value's in-depth support services and technical expertise to optimise the business value from their MicroStrategy analytics, mobility, cloud, AI, and machine learning initiatives," said Michael J Saylor, CEO, MicroStrategy. "As we continue to take steps that expand our ecosystem of business partners, we are thrilled to work with leading companies such as Redington Value that have the expertise and commitment to make data-driven enterprises more successful."
"We are thrilled to debut as MicroStrategy's first distributor in the region and our recent events in Dubai, Riyadh, and Lagos over the past few weeks have introduced MicroStrategy and the power of the Intelligent Enterprise platform to our extensive reseller community," said Ramkumar Balakrishnan, president, Redington Value. "Redington Value is building an unmatched analytics practice with MicroStrategy at its core. In collaboration with our business partners, we are excited to help organisations across the region unleash the true potential of their big data and analytics solutions."