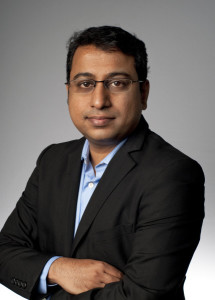 The regional distributor Aptec, an Ingram Micro company, has received the 'Best Distributor of the Year' award at the annual Veeam Distribution Awards Ceremony, held recently in Dubai.
The award was received by Dr. Ali Baghdadi, SVP & Chief Executive of Ingram Micro META, along with Veeam product team members Sethu Madhavan, Senior Business Unit Manager and Bhaskaran Balasubrmanian, Product Manager for Veeam at Aptec, an Ingram Micro company. The award comes as recognition of the distributor's business for Veeam in the Middle East region.
"We are delighted to be recognised as Distributor of the Year by Veeam, and I would like to thank Veeam and our partners for their continued support. This award recognises Ingram Micro's team commitment and dedication towards the Veeam brand across the region," said Madhavan.
"With continued investment, focus and support, Aptec has provided significant help driving the Veeam business in the Middle East region and opened up an access to new partners and markets so Veeam can offer availability solutions for the Always-On Enterprises. Aptec's value added services such as training, pre-sales and professional services have also enabled them to provide a high level of quality services, grow their business and be a true value-added distributor for Veeam ProPartners. It was an easy choice to select Aptec for this prestigious award," said Omar Akhtar, Regional Channel Manager, Middle East and SAARC, Veeam Software.