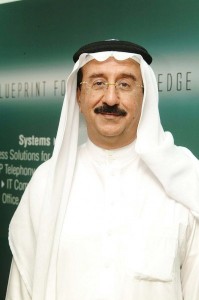 Alfalak Electronic Equipment & Supplies Co., a leading provider of technology-based end-to-end solutions in the Middle East, recently hosted a seminar for an exclusive group of its customers to help them understand and address advanced information and infrastructure protection.
At the event Symantec highlighted the growing risks to infrastructure and information and demonstrated solutions to help organisations in Saudi Arabia to address this increasing challenge.
Key decision makers and IT experts from Alfalak's clientele attended the half-day event where experts from Symantec highlighted the challenges organisations are facing as a result of an increasingly toxic threat landscape in the region.
Symantec highlighted results from its recent Internet Threat Security Report that saw Saudi Arabia ranked number 32 in the world and only second in the Middle East for malicious cyber activity. Symantec also demonstrated ways in which organisations in the Kingdom can secure important corporate information as well as the entities accessing them.
"Information has become the lifeblood of modern-day business, so enterprises invest heavily on its management and security. By adopting Symantec's proven technologies, organizations are better-prepared to identify and address their information protection challenges. This seminar provided an ideal opportunity for our end users to learn how they can enhance their data security and management strategies using some of the best tools in the market," said Ahmed Ashadawi, President and CEO, Alfalak Electronic Equipment & Supplies Co.
Samer Sidani, Country Manager of Saudi Arabia, Symantec, added: "Organisations large and small in Saudi Arabia are faced with a number of IT challenges today, namely the need to store, manage and protect a growing amount of information. Events like these help us better understand our customers' individual needs so we are better positioned to help them overcome their biggest IT challenges and ensure IT is an enabler of their business. We commend Alfalak for organising this seminar to raise awareness of the issues faced by businesses in Saudi and to bring Symantec solutions closer to the end-user."
Drawing on 30 years of expertise in the Middle East's information and communications technology services market, Alfalak has recently been classified by the government classification of contractor to bid for government projects in general contracting, IT and electronic security systems, and telecommunications.