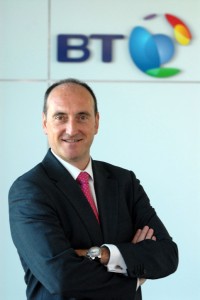 BT has announced that Luis Alvarez is to become CEO, BT Global Services from October 1 this year, taking over from Jeff Kelly who will be returning to the US after three years in the role.
Alvarez has been with BT for 12 years in a variety of roles, most recently President of BT Global Services Europe, Middle East, Africa and Latin America. He brings a wealth of global experience and knowledge with him.
Under Kelly's leadership, BT Global Services firmly established itself as a global leader in the provision of managed networked IT services to global corporations and governments around the world.
The financial performance of the business has substantially improved in that period and its risk profile and delivery capabilities have been transformed.
BT Global Services has been transformed in recent years and Alvarez will lead the team to ensure the very high levels of support received by its customers continue to improve. The business has won industry recognition and numerous awards during the past three years including the Best Global Operator at the World Communications Awards two years in a row.
"I am passionate about BT Global Services and see great opportunities for us in the marketplace. I have a deep understanding of what our customers want and I also know what we can do to build an even better and more efficient business," Alvarez said.
"The global economy is going through a period of rapid change and the BT Global Services team is well placed to support companies through that period of uncertainty and opportunity. We have a strong business in the UK, mature operations in key economies and are expanding our presence in the fastest growing parts of the world. These are strong foundations that we will build on."
When Kelly returns to the US he will continue to be part of the BT team, as a senior executive advisor to BT in the US in a part-time capacity. His deep experience of the US market and relationships with key customers will help the team to further build the business in that region.
Ian Livingston, chief executive BT Group said: "Jeff has transformed BT Global Services and I would like to thank him for his contribution. BT Global Services is in a much better place than it was when Jeff joined us and I am delighted that he is staying on to advise us in his home market."