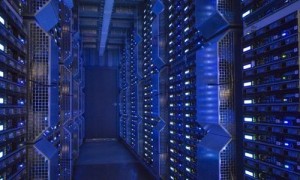 Worldwide data centre hardware spending is expect to hit $US98.9 billion in 2011, up 12.7%, according to analyst firm Gartner.
Locally, spending on data centre hardware is expected to reach $1.83 billion in 2011, up 8.8% from 2010. Hardware spending includes servers, storage and enterprise data centre networking equipment.
According to Gartner analysts, data centre hardware spending is forecast to total $US106.4 billion in 2012, and surpass $US126.2 billion in 2015.
Gartner analyst, Jon Hardcastle, said storage will be the main driver for growth. "Data centres with more than 500 racks of equipment will also increase their spending from 20% in 2010 to 26% in 2015 thanks to cloud computing and the shift from internal data centre provisioning to external," he added.
In 2010, 2% of data centres contained 52% of total data centre floorspace and accounted for 63% of data centre hardware spending. In 2015,2% of datacentres will contain 60% of data centre floorspace and account for 71% of data centre hardware spending, anaylsts said.
Hardcastle said traditional in-house enterprise data centres were under attack thanks to virtualisation technologies, data centres efficiency which is leading to higher system deployment densities and inhibiting demand for floor space; and the move to consolidated third-party data centres reducing the overall number of mid-size data centres.