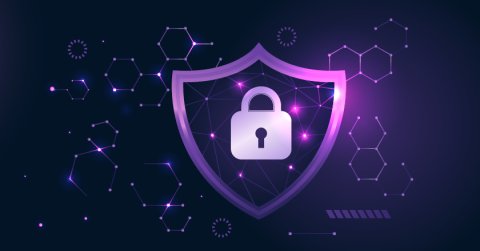 Online shopping has become a "life saver" for consumers during the holiday season. Online shopping conveniently helps consumers avoid holiday traffic, huge crowds, beeline at stores and the last-minute shopping rush. On the flipside, as the number of online purchases increase, so does the possibility of phishing scams, because all the excitement surrounding the holiday season makes consumers forget about security.
According to the Kaspersky Digital Payment survey, 52% of respondents from the Middle East region faced phishing scams when using online banking or mobile wallet services. 49% have personally encountered fake websites, and 48% — scams (via texts or calls) using social engineering. When asked about awareness of threats against digital payment methods, 87% of respondents reported that they are aware of online scams. Kaspersky solutions blocked 1,233,293 financial phishing attacks aimed at Middle Eastern organizations in the first half of the year.
Phishing remains the most popular method used by cybercriminals to lure consumers into handing over their personal data and credit card credentials. Popular brands are most often used as bait offering consumers holiday promotions so that their financial data and account details could be stolen.
"The holiday season is one of the special occasions in the year when we see cybercriminal activities amplified. Since every action has an equal reaction, our increased online activities around this time, attracts the attention of cybercriminals lurking on the internet. They are quick to take advantage of people's excitement and go to great lengths such as creating fake websites to bait consumers into sharing valuable data. Because cybercriminals make it hard to distinguish between what is real and a hoax, it's best to stay vigilant and always be careful when sharing personal or financial information online", Emad Haffar, Head of Technical Experts at Kaspersky.
Online shopping doesn't have to be dangerous. To stay safe from becoming a target of cybercrime this holiday season, Kaspersky recommends following this simple advice:
Shop only at official online marketplaces and pay attention to the web URLs.
Refrain from visiting shopping websites from links in e-mails, social media messages, and chat rooms, or by clicking/tapping advertising banners on suspicious sites.
Avoid using public Wi-Fi for shopping because most of them are unsecure and can be a security risk.
Get a separate card for online purchases, and keep minimal funds on it.
Don't create passwords for websites that are easy to guess.
Never use the same password for multiple websites, because if one is stolen, all your accounts will be made vulnerable. Password managers, like Kaspersky Password Manager, can help you create hack-proof passwords without having the struggle of remembering them.
Use a security solution with anti-phishing technologies, such as Kaspersky Security Cloud or Kaspersky Premium.