Emitac is pleased to announce the appointment of Shuaib Mahmud as the Director of Service Excellence.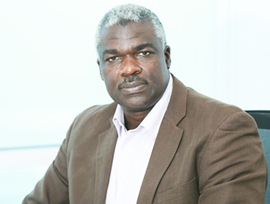 Mahmud has over 22 years of experience in successfully implementing IT solutions, developing strategy, building and optimising organisational processes, business intelligence solutions, and IT infrastructure, in a diverse and multicultural global environment. In his current role, he will lead the Global Services, Innovation Technology, and Managed and Cloud Services for Emitac Enterprise Solutions.
He was previously heading the Middle East operations at Oracle as the Director of Service Delivery, where he was responsible for leading and significantly growing support services operation through a growth trajectory of 18-22 percent, for over eight consecutive years by providing strategy direction and delivery of services across nine countries.
"I feel very excited with the appointment of Mahmud to the position of Director, Service Excellence for the region. Mahmud's experience will be instrumental in shaping Emitac in the coming years. It is clear that the region is undergoing rapid change as the forces of cloud, mobile, social and analytics are transforming organisations. We are executing a strong strategy to meet this pace of change for our clients, and power their growth by delivering value and quick solutions/services they need, to adapt their businesses. You will see Emitac continuing to make significant investments that better enable our clients to take advantage of these market shifts," said Tony Alam, CEO Emitac Enterprise Solutions
Commenting on his appointment, Mahmud said, "I am eager to begin my new role at Emitac. Bringing my years of experience to bear, I aim to drive the implementation of successful strategies that will provide real value for our customers. The aim is to make Service Excellence a business philosophy that runs through everything, not purely a 'theoretical strategy. Therefore, all touch points with customers will be reviewed and equipped with the right resources (skills and staff) to deliver unswerving quality."