Facebook has hit 2 billion active monthly users, chief executive Mark Zuckerberg revealed in a post on Tuesday.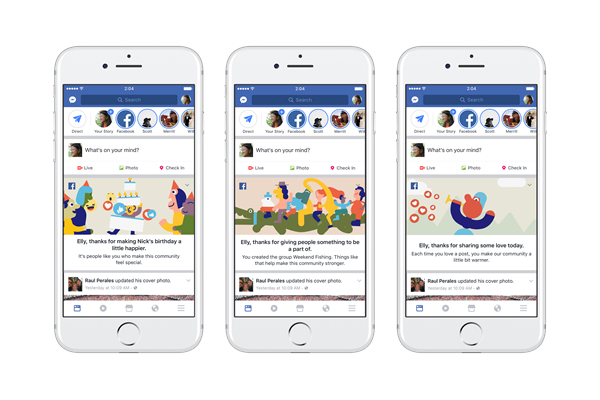 It's the first social network to connect that many people. Google's YouTube recently announced it has 1.5 billion logged-in users a month, while Facebook Inc.'s Instagram has 700 million and Twitter has 328 million.
The company was founded in February 2004, and reached one billion users in October 2012.
According to the social networking company, each day, more than 175 million people share "love," and on average, over 800 million people "like" something on Facebook. More than 1 billion people use Groups every month.
To celebrate the milestone, the company has announced the roll out of new features that users will gain access to over the coming days.
"We are launching a personalised video to celebrate bringing the world closer together. You may see your video in your News Feed or by visiting  www.facebook.com/goodaddsup," said Facebook.
Another is Celebrating The Good People Do. "After someone reacts to a friend's post with Love, wishes someone happy birthday or creates a group, they will see a message in News Feed thanking them," says the site.
Furthermore, on www.facebook.com/goodaddsup, Facebook will feature fun facts about how people are contributing to the community. "In the US, we are also sharing stories of people who inspire us. Every day, people connect with one another, contribute to their local communities, and help make the world a better place."
"Reaching this milestone is just one small step towards that goal. We are excited to continue to build products that allow people to connect with one another, regardless of where they live, or what language they speak," said the company.