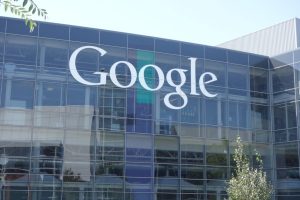 Alphabet owned Google has entered into a patent licensing deal with Tencent Holdings as it seeks ways to make its presence bigger in China. The firm's several products, such as app store, search engine and email service, are blocked by regulators in the country.
According to Google, "The agreement with the Chinese social media and gaming firm Tencent covers a broad range of products and paves the way for collaboration on technology in the future."
The technology giant has signed similar agreements before with Samsung Electronics, LG Electronics and Cisco Systems. However, the deal with Tencent is the first one with a large Chinese technology firm.
According to Reuters report, Google has previously said that agreements such as these reduce the potential of litigation over patent infringement.
Tencent handles China's top social media and payments app, WeChat, which has close to a billion users. It also oversees one of the country's most popular app stores and hosts the country's biggest gaming and livestream platforms, said the report.
Google did not disclose the scope of the new patent deal and Tencent did not immediately respond to questions about which products the patent agreement will cover.
In a statement, Google's head of patents, Mike Lee, said, "By working together on agreements such as this, tech companies can focus on building better products and services for their users."
Over the past year, Google has indicated that it was looking to increase its presence in the restrictive Chinese market, with the launch of a local AI research lab, introduction of a version of its translation app and expansion into new cities, said the Reuters report.
The company announced this month that it had invested in Chinese livestream gaming app Chushou, which is similar to Google's own YouTube game livestreaming services.
In December last year, Sundar Pichai, Google CEO, was one of the speakers at a conference in China hosted by the Cyberspace Administration of China, which oversees censorship in the country.