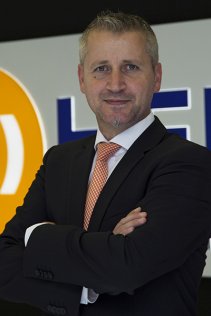 Help AG has signed an agreement with SentinelOne, the autonomous endpoint protection company.
As IT strategies adopt cloud and mobile-first approaches, increasing the number of connected devices on organisations' networks, cybercriminals have shifted their focus towards targeting users and endpoint devices. With SentinelOne's ability to mitigate the effects of attacks even after infection, this partnership enables Help AG to arm Middle Eastern enterprises against endpoint attacks.
"As the region's trusted security advisor, we are firmly committed to introducing best-in-class solutions to the Middle East – especially those that uniquely address key cybersecurity challenges our customers face. Today, endpoints such as laptops and smartphones are the primary workforce enablement tool and protecting them against the myriad of threats should be top priority for any business," said Stephan Berner, CEO at Help AG.
"SentinelOne has been a disruptive force in the AV industry and their technologies perfectly align with the AI-focused strategy at Help AG. Together, we can enable businesses to automate vital security functions with confidence that their vital assets are comprehensively protected."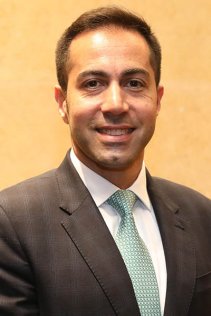 What sets SentinelOne apart from traditional antivirus providers is the company's behavioral, machine-based models. By detecting almost any type of attack without any prior knowledge, this affords organisations protection in the rapidly evolving threat landscape. The vendor's automated endpoint detection and response (EDR) solution provides rich forensic data and can mitigate threats automatically, perform network isolation, and auto-immunise the endpoints against newly discovered threats. As a final safety measure, SentinelOne can even rollback an endpoint to its pre-infected state.
SentinelOne's patented in-product automated remediation and threat hunting capabilities redefine legacy Endpoint Protection Platform (EPP) and Endpoint Detection and Response (EDR). The company is aggressively developing its new security platform to help bring AI-driven autonomous protection technology to enterprises across the globe.
In addition to offering its customers the entire suite of SentinelOne solutions, Help AG intends to utilise the vendor's technologies within its own Cybersecurity Operations Centre (CSOC). This will enable Help AG to leverage these solutions in the delivery of its market-leading Managed Security Services (MSS) offerings.
"Organisations around the world are fed up with passive legacy anti-virus solutions, and are looking for one agent to protect them from the increasingly sophisticated cyber-attacks that are being leveraged across all the major threat vectors," said Tamer Odeh, Regional Sales Director – Middle East at SentinelOne. "We're very much looking forward to introducing customers in the Middle East to our autonomous endpoint protection platform. After all, we're still the only platform defending every endpoint against every type of attack, at every stage in the threat lifecycle."