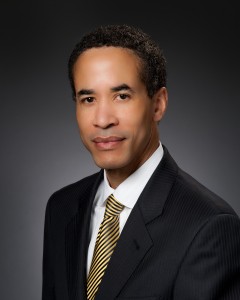 Infor on Monday announced Sky Vault, a big data cloud service based on its ION Business Vault suite that utilises Amazon's new Redshift service.
Sky Vault will collect XML documents from any enterprise application enabled with ION – whether it's an Infor application or not – and store it on the cloud, said Charles Phillips, CEO, Infor, during his keynote speech at the Inforum customer conference in Orlando.
"It's an elegant way to solve big data problems," Phillips said.
The main selling point behind the service – apart from the fact that it can be integrated with any ION-enabled application – is that it's cheap. Phillips claimed that it will cost just 85 cents for two terabytes of space on the cloud, making it ideal for firms wishing to leverage large amounts of data.
"No one in this room is likely to be able to afford a data centre that offers this volume," Phillips said.
According to a statement issued after the keynote speech, Infor plans a number of features for Sky Vault, which will launch in the second half of 2013. Infor wants to provide pre-built, domain-specific business analytics, reporting and dashboards for the service.  And following the firm's new mantra, user experience plays a key role in the service, so visuals have been designed by Hook and Loop, Infor's in-house design agency.
More and more applications will be integrated with ION, thanks to the ION Factory, which provides rapid development of integrations with third-party and custom applications.
"The Infor Sky Vault initiative will focus on the relevant components to deliver insight: fast integration, parallel databases, cloud economics, speed to value, industry insight and beautiful user experiences," said Steve Moroski, Senior Vice President, Platform Technologies, Infor, in the post-keynote statement.
"This is the formula for fast and broad adoption, where customers can get consistent, accurate and useful data fast – in weeks, not months or years."